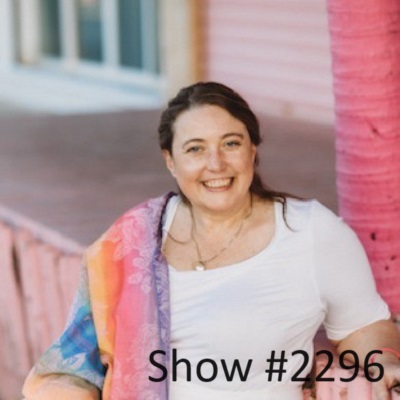 20 Oct

October 20, 2023 – SearchTires.com Timothy Shaffer, SAS Data Jay Upchurch and Joy! Donnalynn Riley



Timothy Shaffer – CEO & Co-Founder of SearchTires.com
One competitor noted that we were negating the cost of inventory, negating
the cost of logistics, negating the cost of everything else! My goal is to
have great customer experience and make it easier on the customer.
Timothy Shaffer is the CEO & Co-Founder of SearchTires.com, the world's first tire price comparison search engine. He is changing the way we buy tires for the better. Tim is a dynamic sales and operations expert with over three decades of industry proficiency. He is a visionary at heart and he spearheaded SearchTires.com with a core mission: to empower consumers with transparent, out-the-door tire pricing, while championing local tire Retailers. Under his guidance, SearchTires.com has become a beacon for those looking to get the best value for their money while also supporting the community-driven ethos of local businesses. Tim has had an illustrious career holding titles such as President and CEO and has vast knowledge to share when it comes to operations. At the heart of Timothy's career is an unwavering commitment to community, mentorship, and sustainable business growth. With SearchTires.com, he stands at the forefront of reshaping the tire industry, bringing the spotlight back to the local retailers who form the backbone of communities. His platform will also help consumers save money at the same time. He is excited to share his experience and insight with your audience.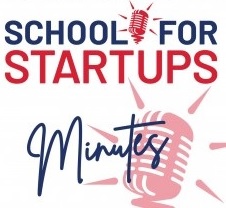 SFS Minute 282: Timothy Shaffer Solves Tires




Jay Upchurch – Executive Vice President & Chief Information Officer at SAS 
According to a Deloitte report, 84% of business leaders say
they're factoring resiliency into their organization's future. 
Jay Upchurch is Chief Information Officer at SAS and is dedicated to helping customers and partners address today's increasingly complex software and hardware infrastructure challenges. Leading a global IT organization, his charter is to deliver efficient and consistent operations support across all business functions to help accelerate how companies can unlock value from data and analytics. Prior to joining SAS Upchurch was Vice President of Hospitality and Retail Cloud, overseeing the design, delivery and ongoing operations of Oracle's global Hospitality and Retail Cloud. SAS Analytics Software and Solutions conducted a survey in late December of 2022 to understand what companies are doing to build resiliency into their organizations and what others should do to follow their lead. The report identifies five principles organizations need to adapt and keep pace with — or outpace — market changes. The five principles are speed and agility, innovation, equity and responsibility, data culture and literacy, and curiosity. Collectively, these are known as "The Resiliency Rules."





Donnalynn Riley – Top Emotions Coach   
If you say to yourself, 'I think I would be happier if I quit my job and started
my own business,' if you are thinking you are going to make a major change
and that will make you happy, then you are on the wrong track!
Donnalynn Riley has been coaching business people to become masters of their emotions, communication, relationships and success for over a decade. From a career on Broadway to being CEO of a multimillion-dollar corporation, her own journey helped her understand and create strategies for managing herself and surpassing every goal. She has been featured on FOX, ABC, NBC, and CBS, and is the host of the Finding Your Spark podcast. Donnalynn is now on a mission to inspire 42 million women to prioritize their joy and emotional well-being so they can show up as the best version of themselves! Donnalynn works with people who want to break through to another level of happiness in their lives and who know that the fastest, easiest way to create a joyous life is with the right support systems. She is quick to help people realize that there is one element that is central to attaining more time, more money, and more freedom… and that element is fully in your control. It is the ability and willingness to consistently cultivate and nurture joy. Educated as a Spiritual Health Coach, Quantum Biofeedback Specialist and Certified Law Of Attraction Wealth Practitioner, Donnalynn has been coaching high-achievers to become masters of their communication, relationships and success for over a decade.