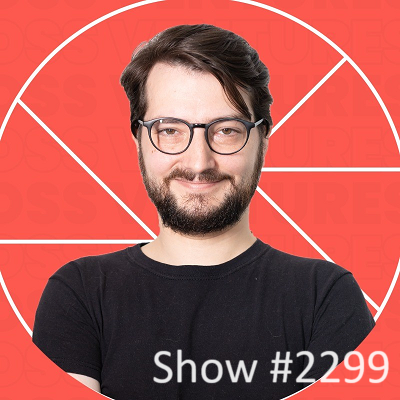 27 Oct

October 27, 2023 – OSS.Ventures Renan Devillieres and Course Creation Expert Nancy Giere



Renan Devillieres – Founder of OSS Ventures – Building a French Manufacturing Eco-System
There are not enough startups in manufacturing. Manufacturing is
roughly 25% of GDP and 0.7% of startups.
A graduate of the Ecole Normale Supérieure and the Ecole Polytechnique Fédérale de Lausanne, Renan began his career as a consultant at McKinsey, before becoming an economist at the OECD and then strategic project manager for the Richemont Group. After his various experiences, Renan launched into entrepreneurship by founding a start-up, which he sold to Google Ventures in 2018. Having always been attracted to tech and industry, Renan co-founded OSS Ventures in 2019 with the mission of supporting French industry in its technological, environmental, social and societal transition from industry 2.0 to industry 4.0



Nancy Giere – Course Creation Expert and Author of Bundle Your Brilliance: Turn your expertise into profitable online courses
To have online classes work you need to be really clear who your audience
is and the problem that you are trying to solve and what makes you unique.
What is your spin? Everything starts who do you want to serve.
Nancy Giere is a course creation expert. She works with businesses of all sizes from solopreneurs to Fortune 100 companies turn their expertise into high profit courses. She creates engaging, fun, and interactive programs that get results. Nancy Giere has created courses for any type of content you can imagine, from leadership development to technical training and far more. She has experience designing programs for every online and offline delivery method. Pick a topic and she's probably worked on it. She has an enormous breadth of experience across many industries. She has spent her entire professional career designing courses for organizations of all sizes from solopreneurs to Fortune 100 companies. She knows how to build the systems that make your online course one that will work beautifully and stand out from the crowd.