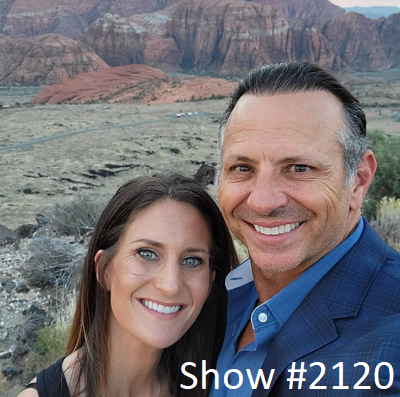 14 Nov

November 14, 2022 – Ultimate Business Questers Michelle S. Fox & Dr. Travis Fox and Track Mage Irina Poddubnaia



Dr. Travis Fox – Founder, Doctorates in Psychology & Clinical Hypnotherapy, Master NLP Teacher, Trainer, 3x Author & Keynote Speaker at The Ultimate Business Quest, LLC
When did you give up your dream for hope? The dream is what
we were originally chasing. Somewhere along the line we traded
it for a thing called hope. "I hope my ship comes in." The objective
of being an entrepreneur is to be one who falls in love with the
journey, creating, building and exiting companies.
Dr. Travis Fox, who was named by Yahoo Finance as a Top 20 entrepreneur for 2020 and a Top 10 Instagram influencer by BuzzFeed, has been architecting lives and uplifting entrepreneurs onstage for 30 years, speaking to over one million attendees. Holding doctorates in both psychology and clinical hypnotherapy, his mission is to help move entrepreneurs from founder to funding to fortune.

Michelle S. Fox, who is a survivor of human trafficking, is the co-founder and CEO at Ultimate Business Quest. She has a diverse corporate and entrepreneurial career, having sat on multiple boards before the age of 30. Rather than follow the traditional educational path, Michelle became a mentee of a Harvard Grad billionaire. This mentor offered her an opportunity to build out the C-Suite at their company, where she oversaw everything from breaking ground to the successful acquisition exit strategy, leading to her becoming a serial entrepreneur.



Irina Poddubnaia – Founder of TrackMage
I am hearing that people are getting a good return on their
investment with Tik Tok ads. Some people are even arguing that
Tik Tok ads today are what Facebook ads used to be 10 years ago.
Irina is a SAAS founder and a business consultant who specializes in Operations and Processes Optimization. Irina has over 8 years of experience in eCommerce with its different challenges and obstacles, from running a fulfilment center in China where she was living for over 2 years to launching her own software @TrackMage @TrackMage allows eCommerce stores to have 5-10% extra sales by simplifying the customer experience. With TrackMage the customers can track their products on the platform and the system does the upsell and then automatic follow-ups for reviews. Her podcast interviews are booked by: www.podcagent.com