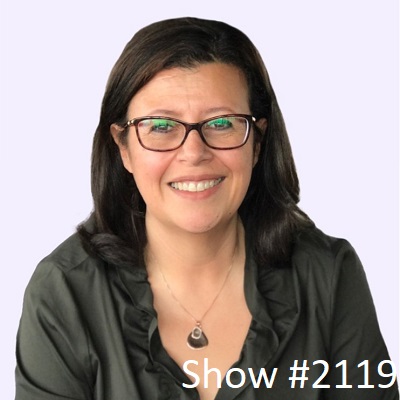 11 Nov

November 11, 2022 – Time Entrepreneur Jeff Tao, Life Centricity Nevine El-Warraky and Dissection Thriller Cristina LePort



Jeff Tao – Founder and Core Developer of TDengine
TD Engine is open source. It is free for everybody to download.
We have over 160,000 customers using the platform.
Jeff Tao (Founder, CEO and Core Developer of TDengine) Jeff has a stellar background as a technologist and serial entrepreneur. Early in his career he conducted research and development on mobile Internet at Motorola, 3Com and other companies. This was followed by founding two successful startups. In his latest venture, in May 2017 he founded TDengine, which focuses on technologies to store, query and compute time series data in real time in a scalable and efficient way. TDengine outperforms its competitors at least 10 times faster in terms of data ingestion rate and query speed. TDengine has applications in Internet of Things, IT Infrastructure Monitoring, Finance and other industries to lower the overall operation cost by 80%. TDengine was open sourced in July 2019, and for a while was #1 in GitHub's global trend rankings and currently has over 18K stars on Github.



Nevine El-Warraky – Global Consumer Goods Lead at Accenture Song
 
Life simplicity is understanding people in the fullness of
their lives. They are not just consumers. They have multiple
environments around them that help shape their decisions.
Nevine El-Warraky is Managing Director & Global Consumer Goods Lead at Accenture Song, the $16B creative tech unit of Accenture. Nevine specialises in Growth Strategies, Digital Transformation, Commerce evolution & Marketing Operating Models. She has over 30 years marketing and consultancy experience having spent the first 10 years of her career as an operational marketer at Unilever working across categories and geographies followed by a period at Reckitt Benckiser (RB) running their Home portfolio in the UK. A new report by Accenture, titled "The Life Centricity Playbook: Proven Strategies for Growth Through Relevance," raises the need for a new business playbook for growth: life centricity. This need comes amid the natural push and pull within customers' behavior today, noting increasingly unpredictable—even paradoxical behavior—driven by life forces such as economic, social, environmental, and political instability. As people face this constant volatility in their lives, they are continuously reassessing their values and sense of purpose. Accenture's report found that as the gap between what customers need and value and what businesses offer widens, businesses that put life-centric strategies into action and meaningfully contribute to customers' lives will see an annual growth rate of 9 percentage points higher on average than their lagging peers, who are likely to shrink year-on-year. In addition, the report also found these businesses are 3 times more likely to outperform their peers on speed-to-market and almost 5 times more likely to outperform on customer lifetime value.



Cristina LePort – Medical Doctor and the author of Dissection: A Medical and Political Thriller
I got more than 300 rejections from publishers. I had to get
up after each one of them because they never stopped hurting.
Cristina LePort, author of "Dissection: A Medical and Political Thriller" (Bancroft Press, October 18, 2022) Doctor and author, Cristina LePort, is available for interviews–discuss her debut medical thriller, "Dissection" and her own journey Cristina LePort emigrated to the U.S. from Italy when she was 26. Though she came for her medical school internship and residency, she could barely speak English. Fast forward to October 2022–Cristina has been practicing medicine as a cardiology specialist for over 30 years. She is now publishing her first novel, written in English, which has already received praise from three New York Times bestselling thriller writers: Lee Childs, Tess Gerritsen, and Gregory Benford. Truly a dream come true! Cristina has combined her twin passions of medicine and fiction–in her medical thriller, Dissection (Bancroft Press, October 18, 2022), a handful of mysterious heart attack and stroke cases occur, preceded by the victims receiving a card warning them of their fate within an hour. Who and what is behind all this–and could it be part of a much larger conspiracy with a devastating and disastrous outcome?