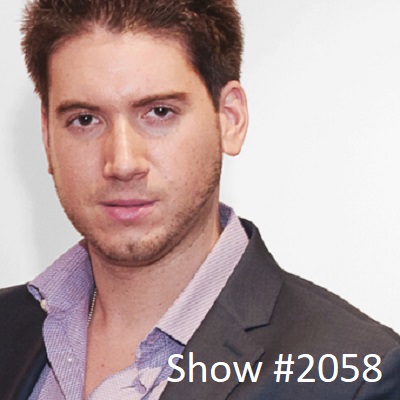 03 Aug

August 3, 2022 – TradeZing Jordan Edelson, Flipper Tyrus Gross and Away from Home Allen Anderson



Jordan Edelson – CEO of TradeZing and Forbes 30 Under 30
We realized there was a major disconnect between Gen Z and
millennials and their access to content around new emerging
income generation opportunities. We created a web 3.0 resource, TradeZing, that is about building and harnessing communities
to talk about different income generation opportunities.
Jordan Edelson is a Forbes 30 under 30 seasoned entrepreneur and CEO and co-founder of TradeZing, a live-streaming, social engagement, Web3 platform designed for Millennial and Gen Z traders. He is also the founder of groundbreaking mobile digital agency, Appetizer Mobile, and the Director of Chic Sketch, a mobile fashion app and live events service. Edelson prides himself on his ability to innovate and ideate new concepts in the digital space. Edelson's long history as an entrepreneur from the early age of 17 has included starting multiple companies including Game Broadcasting Live, a digital streaming video game broadcasting channel that premiered on Time Square's Jumbotron screens, and eSportsTV, a portal for streaming live electronic sports and professional video gaming broadcasts. He also served as Chief Technology Officer of H3 Enterprises Inc., the first publicly traded Hip-Hop Company which created technology infused Hip Hop themed restaurants.



Tyrus Gross – Veteran Real Estate Expert, Author of Get the Deals Now: 27 Year Veteran Real Estate Investors Shows You How to Get Houses With Lots of Equity in 7 Days or Less and Course Creator
I suggest people don't even bother flipping a house unless
the deal has at least a 50k profit potential.
Tyrus Gross has been buying and selling houses for profit for over thirty years and has learned the hard way what to do and what NOT to do. Specifically, he has built a network of real estate wholesalers nationwide and he wants to share with your listeners how to get deep discounts on houses. Fundamentally, they do this by buying from wholesalers and then "flip" them for a profit. Tyrus has established a five pillar success path that will drastically improve your listener's success in real estate and he has established a paid-for Course that will open up further opportunities for those who want access to even more offers. You can read more about his Course and business on his website here. Tyrus also wrote the book Get The Deals Now where he provides further interesting and practical advice.



Allen Anderson – Senior Vice President of Personal Lines at Selective Insurance on Keeping your Home Safe While Traveling
Only 21% of people surveyed turn off the water when they
leave the home for vacation. If you don't replace your washing
machine hoses every 5 years, they are going to break.
While homeowners might focus their efforts on planning their most memorable summer vacations, it is equally as important to plan how to best keep their homes and properties safe and secure while away. Selective Insurance wants to educate homeowners about the importance of keeping unoccupied properties safe and secure while traveling and will release new research about how Americans protect their most valuable assets. Allen Anderson, Senior Vice President, Chief Underwriting Officer, Personal Lines, is responsible for all Personal Lines, Flood Insurance and customer care operations across the company. Allen joined Selective in 2006. His prior experience includes 16 years with Allstate Insurance in various underwriting and product development roles. Allen earned a B.S. in Business Administration from Nazareth College in New York.