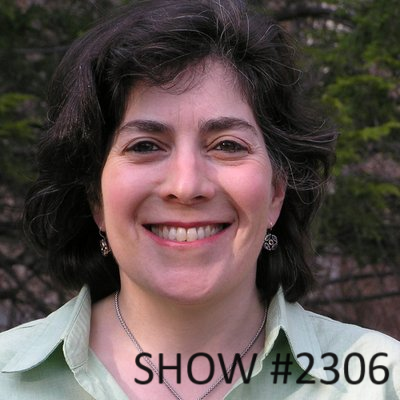 13 Nov

November 13, 2023 – Teaching ChatGPT Shanif Dhanani and Aluminum Update Nadia Steinzor



Shanif Dhanani – Founder of Locusive 
Wherever your data lives, we will be able to plug it into AI.
From websites, web files, google drives, outlook are some
of the earliest integrations we have done.
Shanif Dhanani is a ChatGPT consultant with a background in software development and data science. He helps businesses understand and build systems that connect their internal and proprietary systems to ChatGPT, enabling internal employees, customers, and other stakeholders to reap the benefits of using large language models on their own data. Shanif has built machine learning, analytics, and software systems at large companies like Twitter and Booz Allen, smaller startups like Apteo, where he was the founder, and TapCommerce, which was one of the world's first mobile advertising platforms. Shanif's journey from software to data science and now the forefront of AI showcases a unique perspective that simplifies AI to its core – math uncovering patterns. His wisdom on entrepreneurship, his vision, risk tolerance, optimism, and ability to see the bigger picture, provides valuable lessons for aspiring business leaders. He encourages us to embrace AI and use it to its fullest potential as it has the potential to transform industries and societies.





Nadia Steinzor – Environmental Policy Analyst and Investigative Research Consultant – Environmental Integrity Project
Right now, the biggest projections for growing demand for
aluminum are coming from the electrical vehicle market.
Because aluminum is so lightweight, it can offset the weight
of the batteries needed.
Nadia Steinzor is a collaborative environmental professional 25 years of experience dedicated to investigating issues, promoting solutions, raising awareness, and instigating change. Her expertise spans a spectrum of environmental concerns, policies, and regulations, allowing her to produce impactful reports, outreach materials, comments, and testimony. Steinzor's focus revolves around the oil and gas industry, land and wildlife conservation, and the pressing matter of climate change. Notably, her work has been utilized and cited by legislators, regulators, local and state organizations, as well as the media. Adept at delving into extensive information sources, including scientific papers, legislation, pollution data, and public records, Steinzor excels in uncovering connections and assembling complex puzzles. She transforms her findings into compelling, well-written materials and presentations, showcasing a knack for managing projects with intricate moving pieces and tight timelines. Equally comfortable working independently or as part of a collaborative team, Steinzor is driven by a commitment to environmental protection and a desire for accountability in the face of wrongdoing. Despite the challenges presented by the loss of wild spaces, air and water contamination, and the escalating impacts of climate change, Steinzor draws inspiration from the resilience of human and non-human communities and the relentless determination of environmental advocates.
A new report by the Environmental Integrity Project (EIP), "The Aluminum Paradox: Vital for Clean Energy, but also a Major Source of Greenhouse Gases, Air and Water Pollution," details the impacts of the "mining-to-metal" production chain and identifies opportunities for the U.S. industry to reduce climate emissions and clean up its act as it becomes part of a more sustainable economy. "The aluminum products we all use are shiny and light—but the impacts of their production on communities and the environment are anything but," said Nadia Steinzor, a policy and research analyst with EIP and lead author of the report. The Environmental Integrity Project is a 501 (c)(3) nonpartisan, nonprofit watchdog organization that advocates for effective enforcement of environmental laws. Comprised of former EPA enforcement attorneys, public interest lawyers, analysts, investigators, and community organizers, EIP has three goals: To illustrate through objective facts and figures how the failure to enforce or implement environmental laws increases pollution and harms public health; To hold federal and state agencies, as well as individual corporations, accountable for failing to enforce or comply with environmental laws; and To help local communities obtain the protections of environmental laws.