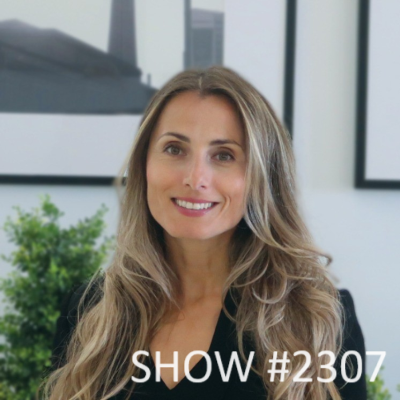 15 Nov

November 15, 2023 – Texas Industrial VC Malcolm Peace and Financial Ed for Kids Maya Corbic



Malcolm Peace – President of Tsetserra Growth Partners     
Life is a two out of three match. You can lose the first set and you can still
win. Be prepared to endure and sometimes you might have to pivot, but even
though you've lost the first set, doesn't mean you were doing it incorrectly.
It may not have been the right time for you to win.
Malcolm Peace is president of Tsetserra Growth Partners (pronounced sit-Sarah), an investment firm in Texas that works with well-established businesses that have owners just about to retire who still want to see their businesses thrive. They identify profitable small businesses with revenues from $3.5 million to $12 million in stable industries, such as food & beverage, hospitality, manufacturing, logistics & distribution, and more. Malcolm and his team help rewrite the operating playbook of a company while maintaining the owner's culture with a strong succession plan. Malcolm has a B.S. in Psychology from James Madison University and an M.B.A. from the University of Virginia Darden School of Business.





Maya Corbic – CPA and Author of From Piggy Banks to Stocks: The Ultimate Guide for a Young Investor 
We need to be careful not to get ourselves in debt for a degree that
is not going to provide us with a living.
Maya Corbic is a mother and a seasoned CPA with a rich background as a CFO, tax accountant, and auditor. Maya Corbic, an influential figure in the realm of financial education, has spent the past 11 years positively impacting the lives of thousands of parents by guiding them in raising financially savvy children. Boasting an impressive Instagram platform, @teach.kids.money, with a substantial following of over 128,000, Corbic continues to inspire a growing audience on a daily basis. Her commitment to empowering young minds with financial wisdom and fostering excitement for investing is exemplified by her latest venture—an authored children's book titled "From Piggy Banks to Stocks: The Ultimate Guide for a Young Investor," slated for launch on November 1st. This book stands as a testament to the crucial financial guidance often lacking in formative years. Beyond her professional accomplishments, Corbic's personal journey adds a layer of resilience and determination. As a first-generation immigrant from war-torn Bosnia, she arrived in a new country with minimal resources, facing adversity head-on. Having experienced financial hardships and overcome them, Corbic developed a profound understanding of financial stability and independence. By the age of 32, she and her husband achieved mortgage freedom and successfully paid off $60,000 in student loans and other debts. Corbic firmly believes in the potential of every child to become a financially independent adult, given the right tools and knowledge. Her mission is to share effective methods with parents, enabling them to instill financial acumen in their children and set them on a path to long-term financial success.