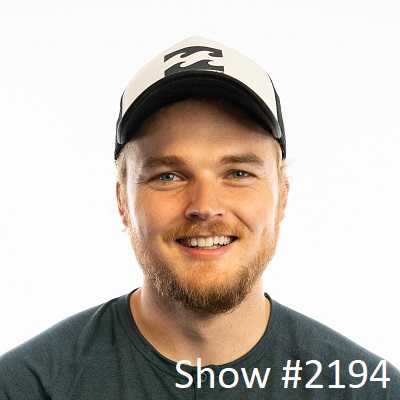 28 Mar

March 28, 2023 – neo.tax Ibrahim and Digital Marketing AgencyBox Dylan Vanas



Ibrahim – Co-Founder at neo.tax
Companies are spending millions of dollars lobbying to keep the tax code
complex. Our team of software engineers will take a few days to abstract that
complexity so that the customer sees something easy to understand.
Ibrahim is the CEO of Neo.Tax, a leader in automated tax solutions for startups and small businesses. Anticipating this tax change, he has already built a platform that helps businesses navigate this change and save money. The Tax Cuts and Jobs Act of 2017 officially went into effect this year, and is completely changing the way R&D expenses can be deducted. This change impacts all businesses and startups, who may ultimately end up with a tax bill, despite not yet being profitable. As an expert on business tax, he discusses what startups need to know about this new tax change and how it will impact them going forward, how automation is changing the industry and making taxes more manageable, and his entrepreneur journey.





Dylan Vanas – Founder and CEO of AgencyBox and MindfulAgency
I remind myself that I am never a victim. No matter how hard things get, I
decided to go down this path in life and I decided to be an entrepreneur. I
know I am always in control and I can never blame anyone else because
everything I have done is my choice.
Dylan Vanas is founder of AgencyBox, one of the most successful digital marketing agencies around and co-founder of Mindful Agency. He went from being a "wantrepreneur" to a full-blown "entrepreneur"! This impressive achiever is only 28 years old and he has been featured on major outlets like Fox, ABC, Yahoo, Inc. He has his own column for Entrepreneur.com; with hundreds of thousands of followers across social media he has been able to build relationships with some of the world's most influential people. As a leader in the marketing industry, Dylan has serviced thousands of clients, and grown a sizable personal brand (AgencyBox), providing agencies with insourcing solutions to reach new clients, and help them service their current ones; in addition to that, AgencyBox also offers multiple digital services, such as social media management, facebook and google advertising, logo and graphic design, press services, SEO services, Website development, and much more! He is way more than just another marketing and digital world expert, he is a two time 8-figure successful businessman speaker and entrepreneur with the desire of sharing his unique perspective and experiences to help others see things in a new light and take action towards creating their own success. Dylan is passionate about a range of topics, including business, marketing, entrepreneurship, personal development, startups, leadership, personal branding, and building a SaaS company.