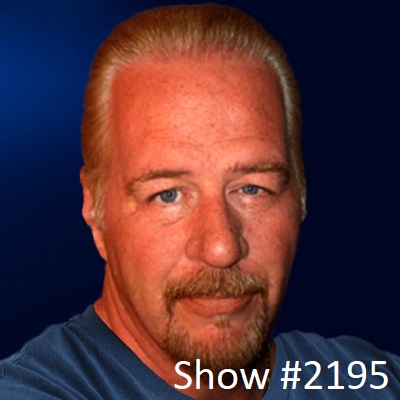 29 Mar

March 29, 2023 – eComm Scams Chris Malta and Tusk Browser Jeff Bermant


Chris Malta – eCommerce Expert and Author of EBIZ SCAMS REVEALED Ultimate Guide to Avoiding Scams: for Work at Home eBiz Owners
The only way that I have seen to make good money on the Internet
is having your own website, selling your own retail products.
Chris Malta is an entrepreneur and pioneer in the field of e-commerce, having spent over 25 years building successful online businesses and teaching others to do the same. His education classes are available on his site. Growing up in an entrepreneurial family and getting his start as a young teenager, Chris actually has more than 45 years of overall experience as a successful entrepreneur in the retail, wholesale, service and online industries. In 1999, Chris became the Founder and CEO of Worldwide Brands, Inc., a Better Business Bureau (BBB) A+ rated wholesale supplier directory for home-based business. He's also presented more than 800 live e-commerce business Workshops online and recently released a comprehensive one-on-one e-commerce Education course that includes and adds to the accepted best practices he's been teaching for several years. During his 25+ years as an entrepreneur and e-commerce educator, he's offered students more than 7,000 hours of personal business mentoring. He's been a featured speaker at national internet conventions and written several e-commerce books, including one he wrote at eBay's request, which was published by McGraw-Hill. Chris has worked face-to-face with Amazon and eBay executives, built successful product sales sites and—before some scammers became the star players in the affiliate (referral) marketing world, Chris created an ethical 27,000-member affiliate-marketing program. He's owned a wholesale distribution company, spent years hosting live business talk radio shows for Entrepreneur Magazine and was Product Sourcing Editor for eBay Radio. He's also created hundreds of e-commerce articles as well as videos and podcasts. Chris says he can't stand working for other people, but was born with what he calls, "that 'wild hair' that just keeps tickling my brain and telling me I have to be my own person, in charge of my own destiny." Chris recognizes that independent streak in others and says his passion is to help them learn to set up successful e-commerce businesses. Toward that end, he offers his internationally acclaimed, educational 11-part EBiz Insider Video Series, (rated 4.9 / 5 by Trustpilot), free of charge at www.ChrisMalta.com. Yes, really! In addition to the earlier mention of teaching students the best methods for starting and running an online e-commerce business, Chris spends much of his time educating the public about the good and the dangers of work-from-home e-commerce scams.





Jeff Bermant – CEO & Founder of TUSK Browser
In April 2022, we launched a new browser with freedom of
speech at the core. We allow all sides equally.
Jeff Bermant started my career in real estate, founding one of the largest development companies in the Santa Barbara, California area. He developed close to three-quarters of a billion dollars in real estate with institutional partners, including UBS, Rockwood Capital, and Copley Real Estate Advisors. Success in real estate development brought him opportunities to invest in software development. His initial investment has become Cocoon, a full-time passion project in the digital privacy and security sector. He has been an entrepreneur from the beginning of my career, and many of the ideas implemented by Virtual World Computing have come from his enthusiasm for finding ways to solve complex problems with real-world solutions. Check out our his browser Tusk, the Free Speech Browser.