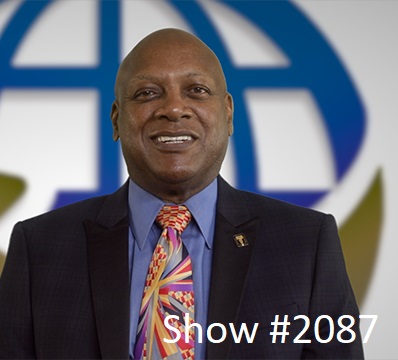 23 Sep

September 23, 2022 – Canadian Super Lawyer Norman Bacal, Bank of America's Chris Curtin and Covid Update Dr. Winston Price



Norman Bacal – Entertainment Super Lawyer and Author of Take Charge: Rewire your mind for success
Take more initiative. Take charge. That is the mindset that
you can develop. That is the difference between people
who make it and people who don't.
Norman Bacal has been one of Canada's most prominent entertainment lawyers. He has concluded a successful career leading and building an international law firm and sat on the board of a Hollywood studio for almost ten years. He knows lawyers, the inside of boardrooms, the tension, drama, and machinations that drive big business and their leaders. That's why he's been writing about them since 2015. His first book Breakdown, was a Globe and Mail and Amazon bestseller, telling the story of the rise and fall of iconic Heenan Blaikie, home to two Canadian prime ministers, a firm he helped to build. He will be following that up with Take Charge: The Skills That Build Professional Success, in February 2021: a primer on the soft skills that make all the difference to your career, that no one is teaching. Odell's Fall (October 2019) was his first fiction, a modern-day Othello set in Manhattan and the first in a series of Shakespeare modernizations. Love, jealousy, and treachery, add up to only one thing: murder. In early 2021, he published Ophelia, the second novel in the series, a modern-day Hamlet.



Dr. Winston Price – Past Chief of Staff at Memorial Hospital
We are still recommending that children get the vaccine for
COVID. It is now available for children from six months and older.
As students return to the classroom with new CDC guidelines in place that recognize the importance of in-person education for all children, vaccines remain a crucial way to keep kids safe from COVID-19. Even as case numbers decline, children can still contract COVID just like adults, and it's impossible to predict how COVID will affect kids if they get it. All children ages 6 months to 17 years are eligible to get vaccinated, and vaccines and boosters provide the best defense against COVID and can help to protect children from the worst outcomes from the virus. For more information please visit: https://www.vaccines.gov/


Chris Curtin – Social Media and Rewards Executive at Bank of America
Bank of America is thinking of ways to partner with families
to make sure they receive all the benefits they can. Make sure
you are signed up for all retailer programs and discounts
associated with Going Back to School.
Families should start having discussions about how to successfully manage their money now that their children are back in school, including ways to get rewarded for school expenses, earn cash back on gas from taking your high schooler to and from after-school activities, or save on home renovations for first-time empty nesters. Chris Curtin is the Social Media and Rewards Executive at Bank of America where he is responsible for enterprise social media strategy, Preferred Rewards and client loyalty strategies, and cross-segment execution. With more than 20 years of experience in marketing strategy, innovation, and operations, Chris has deep expertise across disciplines. He is a unique executive who has successfully led transformative initiatives on behalf of three category-leading companies: Visa, Hewlett-Packard and The Walt Disney Company. Chris is a featured speaker and thought leader on marketing, digital transformation, and high-impact leadership, having guest lectured at Stanford, Duke, and Georgetown. He is part of the investor group behind NWSL team The Washington Spirit. He is a member of the Spotify Board of Advisors, Georgetown University's Law Center Board of Advisors, and a board member of the Washington Institute.