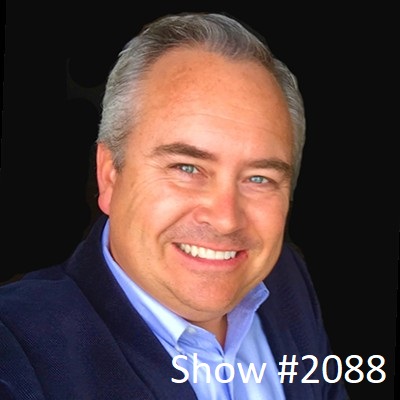 26 Sep

September 26, 2022 – Trust Science Evan Chrapko and Post Pandemic Sales Ryan Dohrn



Evan Chrapko – Founder of Trust Science
The problem with the current credit bureau system is that
it does a really poor job of scoring the bottom half of the
population, so a lot of financial exclusion and structural
inequities exist.
Evan Chrapko is a serial entrepreneur and investor having served as CEO or advisor for numerous innovative start-ups including FloNetworks (acquired by DoubleClick for $80 Million) and PlateSpin (acquired by Novell for $205 Million). Prior to Trust Science, Evan and his brother Shane founded and, within 30 months, sold cloud storage pioneer DocSpace for $568 million. Evan is a CPA, CA and holds a Juris Doctor (Law Degree) from Columbia University. He is a Henry Crown Fellow of the Aspen Institute, a member of YPO, and he has been named to the Real Leaders Global 100 (alongside Bill Gates, Richard Branson, Elon Musk, Peter Diamandis et al) and a Top 50 AI CEO (alongside others like the CEO of Data Robot.) About Trust Science: Organizations in many industries rely on credit scores to gauge amounts and types of credit that they will offer to an individual. Those scores purport to provide meaningful information about how much debt a person should be able to take on and what the level of risk (the borrower's probability of default) will be. However, the information from old credit bureaus isn't always deep enough for a meaningful assessment, in part because it relies on outdated types of data & calculation methods. This is especially punishing for the financially disadvantaged or N2C (New to Country/New to Credit) person. Credit Bureau 2.0, a FinTech SaaS platform, is the solution to this problem, harnessing alternative data and explainable AI for more accurate and precise credit assessments. This is enabling lenders to find more trustworthy borrowers and letting borrowers gain access to credit based on information that traditional credit bureaus aren't taking into account.



Ryan Dohrn – Emmy Winning Motivational Speaker and Author of Selling Forward: Pandemic Tested Sales Strategies for Success
Advertising used to be a lot of 'We are #1', 'We are so great,'
'This is why we are so much better' and those types of things.
What I've noticed is a real shift two more of a
recommendation sale based upon testimonials.

Greater than 80% of people will remember a story. Less
than 6% will remember a fact or statistic.
Ryan Dohrn is an Emmy winner and was recognized by Forbes.com with the "best of the Web" award for his business strategies. His focus is sales, leadership, and personal performance development. His passion for sales and marketing has given him the unique opportunity to touch half a billion dollars in revenue for companies in 7 countries. Ryan holds a psychology of leadership certification from Cornell University and was was one of the youngest managers in Walt Disney history. His management insights have been featured in USA Today and on CNN. Ryan is an internationally certified business coach, has trained over 30,000 professionals, and works monthly with companies in 15 business sectors. He is the author of Selling Forward: Pandemic Tested Sales Strategies for Success.