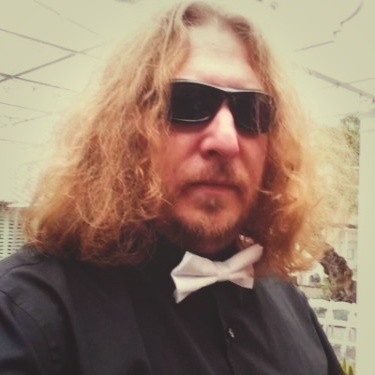 01 Mar

March 1, 2019 – Symposium App Glenn Geller, Positive Coaching Lee J. Colan and Cetera Gene Goldman

"The audio file was removed when we switched hosts. Sorry. The cost was prohibitive. If you need the file, contact us and we will send it."

Glenn Geller – Co-Founder and Chief Architect of the Symposium App

Glenn Geller is the Co-Founder and Chief Architect of the Symposium App. Glenn helps service providers including coaches, consultants, entertainers, and other professionals receive compensation for their services while reaching new audiences and markets more directly through the app and website that offers live, face-to-face interactions. Glenn thinks that you shouldn't be at the mercy of middlemen on other platforms who take more than their fair share of the money for your services. They also don't necessarily provide convenient times to schedule or allow you the option to potentially have a closer, ongoing relationship with the client. Glenn believes you should be able to better control the fee structure, scheduling and future interactions with the client to have a better experience for everyone involved. Glenn has been creating software and integrated systems since 1997. He spent 15 years in the financial industry working with pre-debit cards for the unbanked and underbanked which lead to a deeper understanding of people's payment needs and the processing gaps plaguing many small businesses, especially service providers. He's also spent the last five years building live/real-time video solutions with emerging real-time video technologies, like WebRTC. In his spare time, Glenn enjoys music, entertainment and the arts.


Lee J. Colan – C0-founder and President The L Group, Inc.  and Author of The Power of Positive Coaching
Lee J. Colan, Ph.D. is the co-founder of The L Group, Inc., a Dallas, Texas-based consulting firm that has been equipping and inspiring leaders since 1999. The L Group was recognized by HR.com's Leadership Excellence Awards. Lee is a rare combination of a well-educated and trained business consultant, prolific author and engaging presenter of ideas. Lee is a John C. Maxwell Leadership Award finalist and Thinkers50 nominee for Top Management Thinker globally. He possesses an in-depth understanding of business, people and organizations. Lee blends this understanding with his corporate management experience to help leaders and organizations grow. Virtually every Fortune 500 company has experienced the positive impact of Lee's practical insights and approach as have many smaller companies. Prior to founding The L Group, Lee held various corporate leadership roles with American Airlines, Sandoz (Novartis) and FoxMeyer (McKesson). He was a consultant with two premier firms: Booz, Allen & Hamilton and Mercer. His last corporate post was as Vice President for Physician Reliance Network, one of the fastest growing NASDAQ companies at the time. Lee currently serves on the Board of Directors for Pacific Seafood Group, the largest fully integrated seafood company in North America. He is a former director for Aztec Systems who was ultimately sold to a private equity firm. He also served on the Advisory Board for ASSET InterTech. Lee is also an author of 15 leadership books, including two best sellers, that have been translated into 10 languages, His practical advice frequently appears in on-line and print publications. In addition to writing The L Group's posts twice a week, he also writes a weekly, national column for Inc.com called Leadership Matters.

Gene Goldman – Chief Investment Officer and Director of Research, Cetera® Investment Management
Gene Goldman is responsible for the strategic direction and continued growth of the firm's research offerings. His role includes setting the vision for superior capabilities and enabling the delivery of objective investment advice. He provides day-to-day oversight of Cetera Investment Management, with a focus on providing unbiased research about the economy and financial markets, asset allocation strategies, mutual funds and other investment related topics. Mr. Goldman also helps oversee the investment committee and their commitment to delivering thought leadership on the economy, financial markets and investment strategies, as well as implementation and practice recommendations for advisors. Mr Goldman has more than 24 years of experience in the development of investment strategies, money manager research and overseeing investment analysts. Previously, he was a vice president and market strategist with LPL Financial, where he helped in the development and articulation of market and investment strategies. Before this role, Mr. Goldman served as lead strategist in the manager strategy group, where he supervised the research and analysis performed by the team's analysts in the LPL Financial centrally managed and open architecture mutual fund and separately managed account platforms. Prior to joining LPL Financial in 1996, he spent two years at Liberty Financial, where he was a mutual fund product analyst within the Research Department.