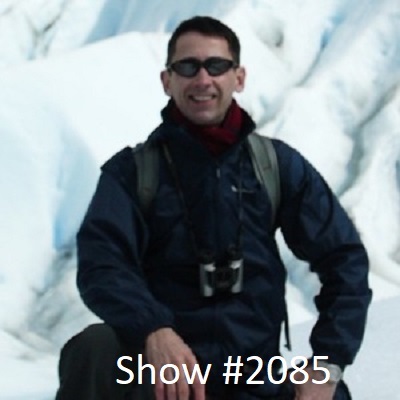 20 Sep

September 20, 2022 – iVest+ Rance Masheck and Swank Guide Don Bunnell



Rance Masheck – CEO Co-Founder at iVest+ and FA Today
People overestimate what they can do in a month, and
underestimate what they can do in a year.

Innovation is incredibly important as an entrepreneur. You
need to do something in the sense of building a better mousetrap.

Innovation comes from problem solving, not from looking
at what the competitors are doing.
Rance Masheck, President and Founder of iVest+ (part of Market Gear), the company behind MarketGear, is bringing trading to the masses and show how everyday traders can prepare and respond to market volatility. With unprecedented levels of market volatility, many investors are seeking ways to secure their financial futures in the "new normal." Market Gear is a new DIY trading platform that was designed by leading educators with these investors in mind, offering a reimagined trading experience that uniquely combines portable technology, powerful insights, and highly-visual tools for continuous trading improvement. iVest+, an innovator in trading platforms for educators and retail investors, announced today its new pricing for its retail product Market Gear, the only stock and options trading platform for independent investors that packages powerful data and insights into easy-to-use tools and visuals for continuous improvement and optimal success. "For years, self-directed traders have been forced to choose between two unacceptable options. Either sacrifice key insights and information for a platform that offers ease-of-use, or choose a data-rich and cumbersome platform that is better suited for only the most seasoned professionals," said Rance. Market Gear is also available as the first provider of Benzinga's "on-the-go" Real-Time News and Live Squawk tools.



Don Bunnell – Founder of the Swank Guide
When you are building a small business that is not necessarily
impact based or mission driven, you are serving your family,
you are serving yourself, and you may be serving your
community. That has impact too.
Don Bunnell is the founder of the Swank Guide, a new travel curation and review platform across social media channels. He co-founded, and is on the board of, Green-Canopy NODE, a building technology company. Don's one of the few entrepreneurs who's taken start-ups through both Y Combinator and TechStars, the world's two most selective start-up accelerators. Don founded the Harbor Foundation, a non-profit focused on providing opportunities to refugees, while he was chairman of Zenogen Pty, Ltd, a Sydney-based hydrogen-tech company. Don co-founded the clean-tech company Synthesis Energy Systems and co-lead its NASDAQ-listing. Don was a Vice President at BHP Billiton and a vice-president and country manager at Enron. Don is a US-qualified lawyer and practiced law in Hong Kong, studied architecture in Sydney in his 40s, and has travelled to over 60 countries. He's lived in Europe, China, and Australia and now lives in Seattle.