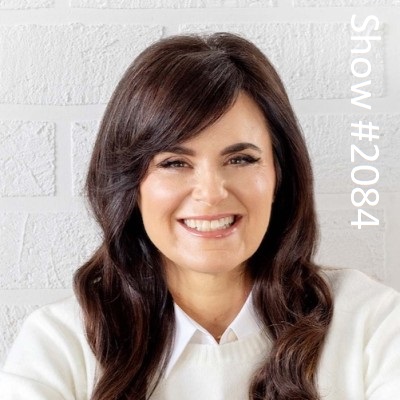 17 Sep

September 17, 2022 – Personal Brander Mark Drager, EI Leader Carolyn Stern and Amazon's Claire O'Donnell



Mark Drager – Founder of Phanta Media
Most of us are more awesome, more extraordinary, more capable
than our personas put out. Because we are a little bit bashful, we
don't realize how awesome we really are. It's a gap between how
we are perceived and how amazing we really are.
My job is to close that gap.
Mark Drager is the Founder of Phanta Media, a branding and creative agency that helps entrepreneurs, speakers, and coaches create can't ignore brands, events, and content that lands them bigger opportunities and grows their audience. To achieve this, Phanta Media helps its clients challenge limiting public perceptions of who they're or who they can be to unlock their true potential. They have been in business for 15+ years and have worked with 300+ clients, including the Toronto Raptors, Evan Carmichael, and billionaire Michael Lee-Chin, in 4 countries. Revenue wise, they make over $1M annually. Mark started Phanta Media while on social assistance and through grit and hard work grew the business to the multi-million dollar company it is today. He's also a pro-conversationalist who has hosted conversations on stage and virtually with leading authors, entrepreneurs, and speakers such as Tom Bilyeu, Grant Cardone, Les Brown, and Evan Carmichael.



Carolyn Stern – President and CEO of EI Experience and Author of The Emotionally Strong Leader
When struggling with a big problem, the most important thing is
to have a relapse prevention plan. When you relapse, like we all do,
what are you going to do to identify the situation and how are you
going to get yourself back on track.
Carolyn Stern, author of The Emotionally Strong Leader, is the President and CEO of EI Experience. an executive leadership development and emotional intelligence training firm. She is a certified Emotional Intelligence and Leadership Development Expert, professional speaker, and university professor whose emotional intelligence courses and modules have been adopted by top universities in North America. She has also provided comprehensive training programs to business leaders across the continent in highly regarded corporations encompassing industries such as technology, finance, manufacturing, advertising, education, healthcare, government, and foodservice. Stern lives and works in Vancouver, British Columbia.



Claire O'Donnell – Director of Selling Partner Communities, Empowerment, and Trust for Amazon
Amazon recently launched the Small Business Badge to add to
your Amazon store so customers know they are shopping
from a small business.
Amazon will host its third annual conference, Amazon Accelerate. Attendees will hear directly from Amazon leaders about new products, tools, and resources, and learn from hundreds of Amazon subject-matter experts in deep dive breakout sessions with live Q&As that will help sellers accelerate their businesses. Claire O'Donnell is a Director at Amazon, where she currently leads the Selling Partner Empowerment, Communities and Trust organization, focused on enabling the success of sellers and small businesses who sell on Amazon. Over the last 11 years, she has held a number of different roles within Amazon's Consumer organization, both launching new and managing existing businesses.