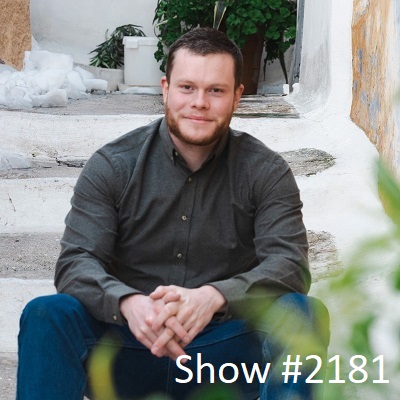 06 Mar

March 6, 2023 – Freeport Art App Colin Johnson and Startup Network Europe Adam Fulham





Colin Johnson – CEO and co-founder of Freeport
There are NFT cultures and communities that have been built upon
speculation. There are cultures and communities that have been built
upon actual stories like the human spirit of gathering. 99% of those
NFTs built on speculation are going away.
Colin Johnson has extensive experience delivering large scale tech & payment products. Before moving into web3, he spent five years at Apple where he oversaw marketing for Apple Cash, growing the product from less than 1M to over 50M users. While marketing for Apple, he worked his way onto a crypto research team with a small group of participants, delivering presentations on the risks, rewards and strategic approaches for Apple in the crypto space. After deciding to leave Apple and dive into web3, he dedicated two months to strategizing and executing the Restore Earth campaign with Angel Protocol on the Terra blockchain. In this campaign he worked with the Galactic Punks team and developed an incredible collection of NFTs to incentivize donations – which themselves were being sold for thousands of dollars each, and are now the core of a philanthropic web3 community. The campaign was wildly successful, raising over $1.5M for three climate-focused charitable organizations. Now, as the CEO and co-founder of Freeport, Colin is intently focused on moving as much real world value as possible onto the Ethereum blockchain. Freeport is merging the worlds of fine art and web3, allowing users to buy, sell and display their favorite pieces of physical fine art and NFTs – all in one place, with assets that have been SEC qualified. Thanks to the tokenization of assets, customers can collect pieces from artists they've never been able to access before – like the pilot collection of five incredibly rare Warhols.





Adam Fulham – Founder & CEO of Startup Network Europe
An Angel Investor in the United States is just as good as a VC in Europe.
Many angels in the US are so well structured, but here in Europe everyone
is an Angel Investor!
Adam Fulham is the Founder & CEO of Startup Network Europe, which holds conferences and builds communities for European Startups. Startup Network Europe launched in November 2019, as a physical events business. They relaunched in April 2020 as an online events business, in response to COVID-19. Things have gone great ever since. Since April 2021, their conferences have gathered tens of thousands of European Startup Founders, Angel Investors, and Venture Capitalists. In addition to this, they also build Startup Communities across the European Continent. Startup Network Europe helps start-ups by hosting online meetups, seminars, and trade conferences. Most of these events are free, as a way of reaching out and giving back to the start-up community. Some – particularly niche seminars for niche audiences – are paid and that's how they monetize. Adam says that the best thing about entrepreneurism is that you make lots of mistakes, which you have to look at as your fault and your fault alone. Blaming yourself on things you can control, instead of external factors you can't control, is really liberating as it enables you to take action and change.