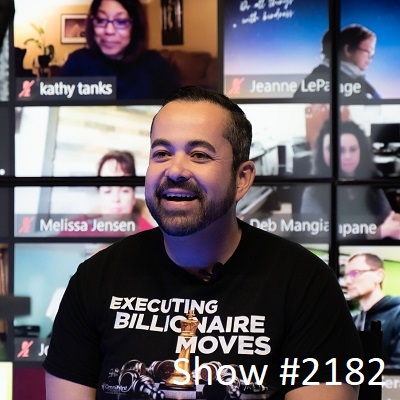 07 Mar

March 7, 2023 – Better Printing Through Education Victor Peña and European eCommerce Platform Matteo Grassi





Victor Peña – Founder & CEO at OmniPrint International Inc. 
Every leader, every owner, every CEO is the limitation of their business.
They are the limitation of the team. My main job is to keep raising my
own limits. My own limits need to be raised so the leadership team
underneath me can also be raised.
Victor Pena is the Founder & Chief Executive Officer of Omniprint International, which is a multi-million dollar printer manufacturer, he's an experienced leader of innovative teams, with product of the year awards for the last 5 consecutive years. He's also created products from scratch, like the Cheetah Industrial DTG Printer, the Wurk online platform for print automation and workflow tracking, and the Gamut Plus Enhanced Direct to Garment Inks. Focused digital marketer with solid fundamentals and creative strategies for lead creation, development and management. "We are in the wild west of digital advertising, if you don't have a solid internet marketing and social media growth strategy you are basically saying you're ok with your business failing in 3 years" In addition to all of these accomplishments, he's also a Commercial and Multi Family Real estate investor. Principal owner of Hugo Holdings LLC. where they buy, hold & manage apartment buildings, inspiring "Positive Living". He's also an angel investor and Board member of Hundy Inc, which is a new app for positive short term loans for people based on trust not credit. Growing Philanthropist. Helping in causes relating to helping our troops through the Gary Senise Foundation and our youth through CHOC and other private foundations. He grew up in a Mexican household, working construction and odd jobs to get through college. Tech and education gave him an outlet to provide for his business, for the team that he employs, and for his family. Always striving to be a better Husband to my wife @taniaepena while making sure she's part of the journey building an empire together.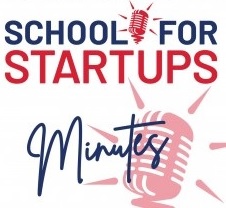 SFS Minute 129: What Is Your Limiting Factor?




Matteo Grassi – Co-Founder of PopUp – European eCommerce Platform
About 60 or 70% of all ecommerce stores are under 25 products. Focus
on a small amount of products. The more products you have, the more
complexity you will see and you don't need a lot of products to
generate revenue.
Matteo Grassi co-founded Popup, the next-generation no-code eCommerce platform, seven direct-to-consumer brands, an NGO/DAO, and an anonymous support group for male founders. I used to be a professional breakdancer, and even joined the circus for a time, juggling with fire and performing music. He left my Italian village and his psychology degree behind to start dancing and acting professionally on Broadway. He then joined a group of traveling performers and spent a year juggling fire and touring Southeast Asia and Australia. In mid-2010, he decided to leave the arts and traveling behind to get a job as a brand strategist in Milan, working with top clients. However, he eventually realized that Matteo wasn't happy in this career path and decided to find himself. As a result, he put his side e-commerce business on autopilot, went to an Indian ashram, and returned to Europe to make four music albums. He has created documentaries, interviews, and shows on YouTube. For the last ones he travelled into an active warzone and went undercover inside sex-positive parties. Later, he co-founded a natural cosmetics company and an e-commerce accelerator, which he exited with a lot of learning but little fulfillment. He then partnered with two former Shopify colleagues to co-found seven direct-to-consumer e-commerce brands that went from zero to $16 million in revenue, all with a initial investment of just $1,000. With over 200 e-commerce stores built and launched in his career, Matteo has tested every possible platform and solution available. This led him to realize that the market was missing a no-code e-commerce platform that lets you control the customer journey visually. So, he co-founded Popup, the only no-code e-commerce platform that allows you to do just that.