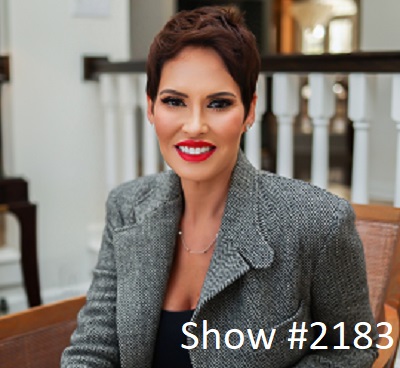 08 Mar

March 8, 2023 – Ably Founder Matthew O'Riordan and She is You Felicity Buddig





Matthew O'Riordan – CEO at Ably
Ably powers features in people's apps like chat, notifications, multiplayer
collaborations, live updates, really anything where you are getting a real time
experience while using an app. Our listeners are probably using apps today
that depend on our services!
Matthew O'Riordan is the Co-founder and CEO of Ably Realtime. He's a serial entrepreneur having started his first company as a teenager with an engineering and web development background. Ably powers synchronized digital experiences in realtime supporting organizations like Toyota, HubSpot, and BlueJeans on a global scale.





Felicity Buddig – Founder of She is You
We have the power to change our story! We can overcome the
trauma and abuse. We don't have to let it still own us. There is
power in forgiveness!
Felicity Buddig is a transformational coach and Reiki Practitioner on a mission to help women redesign their lives. This mission comes directly from her own personal experience with self-discovery. From an abusive marriage to a healthy, fulfilling relationship, through multiple careers and a lifetime of coaching the women in my own life, her courage and determination to walk away into the unknown and redesign her story is a shining example that where there's a will there's a way. She Is You was pulled from the very pages of my Felicity's personal journey of self-discovery. It was a phrase she wrote often, as she works with women, helping them figure out what is keeping them stuck in situations that ranged from unfulfilling to downright damaging.