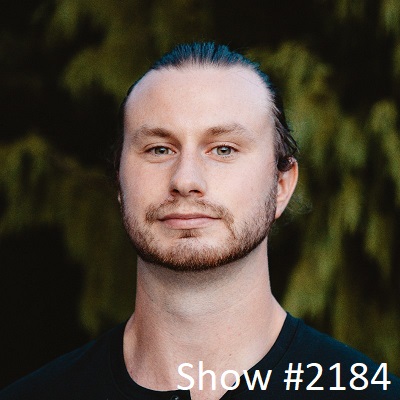 10 Mar

March 10, 2023 – Podcast Booker Spencer Carpenter and LAWS2SUCCESS Steven Dworman



Spencer Carpenter – Founder of Outlier Audio – Getting on Podcasts for Marketing your Business
I've had people clients that raised $8 million from being on one podcast!
For that guy, no matter what price he paid for the podcast, it was worth it!
Spencer Carpenter is the founder of Outlier Audio, a full-service podcast booking agency that represents talented entrepreneurs, business professionals, and investors. Prior to being in the podcasting space, Spencer spent over a decade working in the music industry, taking on various roles including talent management and representation, event and festival organizing, record label head, and more. Spencer's pivot to the podcasting space came when the music industry shut down due to COVID-19 and he saw a need to help entrepreneurs, investors, and business professionals get on to the new medium as a way to continue growing their businesses. Since 2020, Spencer has booked 800+ interviews that have garnered millions of listens for over 150 talented entrepreneurs, business professionals, and investors. His clients range from solopreneurs, to published authors, investment funds with over $1B under management, Inc 500 companies, and Top 10 Keynote Speakers, all using podcasts to grow their businesses.





Steven Dworman – Author of LAWS2SUCCES
As people move from watching television to streaming, The info
commercial market has completely dried up from what it used to be.
Steve Dworman has emerged as the industry expert. In 1991 he began publishing The INFOMERCIAL MARKETING REPORT, a monthly subscription newsletter read in over 20 countries worldwide. He also published with Adweek Magazines, Adweek's Direct Response Television Sourcebook. Having produced and run his own direct response television campaigns, Dworman lconsulted with Fortune 500 companies such as Procter & Gamble, Estee Lauder, Mattel, Avon, Apple, Microsoft, and many others. He's been quoted by over 3,000 news sources including: Wall Street Journal, Los Angeles Times, The Economist, The New York Times, CNN, The Washington Post, The Chicago Tribune to name just a few. He has a keen eye for picking products and was responsible for many huge successes in the industry such as Total Gym, which grossed over $2 billion in sales. He created the first women's perfume sold on television called, "Curiosity," that grossed $60 million in sales in 6 months. In 2001 he wrote, directed and acted in a feature film entitled, Divorce: the Musical. The film was featured on CNN, and in a front-page story in The Los Angeles Times. It was selected as best film of the year by the Children's Rights Organization. Steve partnered with Boardroom, Inc, to create the most successful book campaigns in television history. He wrote, directed, and produced a series of infomercials featuring 3 Nobel Prize winners and Hugh Downs, John Cleese, and Carnie Wilson that grossed over $300 million dollars. All were direct sales for a $39.95 book with no retail or backend. He created the first reality tv App for the iphone called 'Real Weather Girls," which resulted in 70K downloads in 2 1/2 weeks. He also co-created the video podcast, "Inside Beautiful," which became #1 in iTunes in only two weeks, moving above Harpers, Vogue, InStyle, etc. He is currently working producing his play about magic with some of the top magic and Disney consultants available.