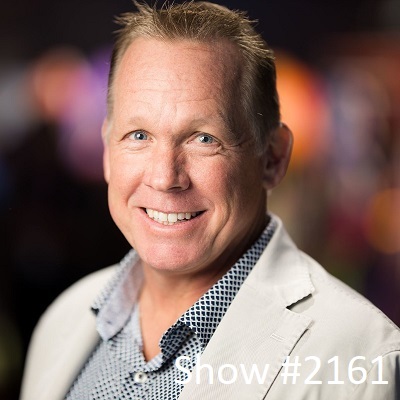 31 Jan

January 31, 2023 – StartupOS Paul Pluschkell and Enneagrams Dr. R. Karl Hebenstreit



Paul Pluschkell – Founder & CEO of StartupOS
On the Ai Threat….. I believe white collar jobs disappear faster
than blue collar jobs because it comes from the whole market
at one time. It's not a question of raising capital, building a
factory, and building robots. This is here now.
Paul Pluschkell is a proven transformational leader across a range of technology and financially driven markets. He has been both an innovator and disruptor by combining his vision and operational expertise. He is a serial entrepreneur with multiple successful exits including MXNet, IXNet, Spigit, Global Center, and Kandy. Throughout the course of his career, Paul has achieved clarity of vision and outstanding financial performance as has served as Chairman, CEO or President of both public and private companies. He has been honored as one of the top leaders in software and technology by multiple organizations including named "CEO of the Year."



Dr. R. Karl Hebenstreit – Executive Coach and Author of The How and Why: Taking Care of Business with the Enneagram: A Practical Organization Development Framework as Bridge and Foundation to Drive more … Business Results and Relationships
A lot of people go through life expecting or thinking that other
people should be thinking the same way that they do or that
people do think the same way that they do. That creates a
lot of conflict and misunderstanding.
Dr. Karl Hebenstreit's 25+ year career spans the areas of Organization Development, Leadership Development, Workforce Development, Employee Relations and Communications, Recruitment and Staffing, Training & Development, Compensation & Benefits, and Career Management / Outplacement in the biotechnology, clinical diagnostics, life sciences, healthcare, pharmaceutical, telecommunications, professional services, high-tech, and real estate services industries. He has worked at Merck, Bellcore, AT&T, Lee Hecht Harrison, Cushman & Wakefield, Kaiser Permanente, EMC², Bio-Rad Laboratories, and Genentech/Roche. His coaching clients range from individual contributors to C-suite executives and their teams being coached in areas including interpersonal effectiveness, strategic thinking, professional growth and development, managerial style, authentic leadership, emotional intelligence, team building, career management, and transitioning to and maximizing the potential for success in new executive roles.