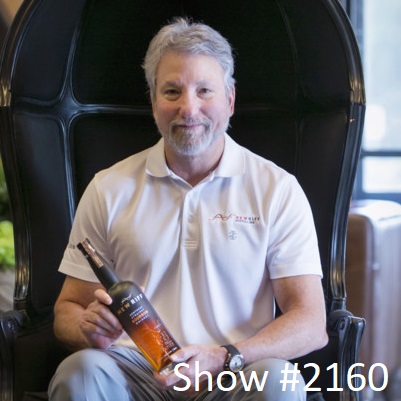 30 Jan

January 30, 2023 – Spirits Entrepreneur Ken Lewis and Pencerita David Tamm



Ken Lewis- owner and co-founder of New Riff Distilling
The economic problem of starting a distillery is that we had
to wait a minimum of four years from being up and running
before we had product.
Ken Lewis is the president, owner and co-founder of New Riff Distilling, founded in 2014. A fearless entrepreneur, he launched New Riff in Newport, Ky., with a goal of creating one of the world's great small distilleries with a focus on a new benchmark of bottled-in-bond without chill filtration. With a commitment to whiskey, quality and craft, New Riff Distilling has the freedom to innovate and collaborate, riff on the old and redefine the new. Prior to New Riff, Lewis owned The Party Source, the largest spirits retail store in Kentucky and perhaps the U.S. Despite of, or maybe because of, the store's success, Lewis wanted a greater challenge. He had witnessed the bourbon revival first-hand — a sleepy category transformed to a pop culture icon and economic juggernaut. Living in a part of Kentucky with few distilleries and with Cincinnati just across the river, Lewis saw an opportunity. He wanted to create high-quality spirits and lay the foundation for a family legacy. Lewis created his "dream team," including fine spirits expert Jay Erisman, consulting master distiller Larry Ebersold. Lewis got his start in the spirits business almost by accident. While working as a high school English teacher in Louisville, his hometown, Lewis' father tried to help a relative by setting him up with a local liquor store. The arrangement proved unsuccessful and his father offered Lewis the chance to turn around the business for a year and then return to teaching. It was an offer Lewis couldn't refuse. At 24, he found himself operating a liquor store with no industry or business experience. He learned the industry from the bottom up and, more importantly, how to deal with and motivate people. Lewis saw what others did not: beverage alcohol retailing was ripe for innovation. Despite most purchases being made and decided by women, existing stores marketed to men. And, liquor stores were still positioned as a "sin" business. While creating what would become the Party Source, Lewis created a store that looked like a bright and welcoming supermarket. He focused marketing around gatherings and parties for friends and family, and devoted half the floor space to non-alcoholic products and fun, festive offerings like party gear and gourmet foods. Combined with unbeatable prices, the approach was wildly successful and The Party Source eventually expanded to six stores. His retail experience also led to disrupting Kentucky's antiquated liquor laws, including successfully lobbying for Sunday sales. A court case Lewis initiated allowed credit cards to be used to purchase alcohol and he pioneered the sale of fine wine in the state. Lewis' innovations have reverberated well beyond the Bluegrass State and set the tone for modern spirits retailing. But to become a spirits producer, Lewis had to divest completely from retailing due to the three tier system governing beverage alcohol. In doing so, he wanted to share his success with the employees who had helped him succeed so he sold The Party Source in a forward-thinking employee stock ownership plan. Then, he built New Riff Distillery next door, on property he already owned and conveniently atop an underground aquifer that serves as the distillery's water source. Lewis is a past of the Wine & Spirits Guild of America and was named "Retailer of the Year" by Beverage Media. While his first love is wine, his favorite way of enjoying New Riff Bourbon is with a splash of water and an ice cube or two.



David Tamm – Founder, Inventor and CEO of Pencerita
Typically, the intellectual information about our ancestors
is perishable. It dies after three or four generations. I want to
build a piece of technology that prevents that.
David served for 9+ years, initially as an F-15 fuels mechanic and then as an air battle manager, which is an expert in airborne command and control, air surveillance, electronic warfare, and airborne weapons capabilities, and was deployed for combat in Iraq and Afghanistan. He is the founder of five thriving companies, including Firepoint Solutions, one of the top five real estate real-estate CRM platforms in the country, and CAST Services, one of the fastest-growing, research-driven technology firms in the real estate space, serving 370+ markets. He was also recently featured recently in the Top 100 People in Real Estate magazine. David's latest venture is Pencerita, groundbreaking legacy preservation that makes it easy for people to document the most important life moments.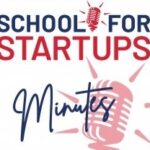 SFS Minute 107: Pencerita.com Saves for the Future