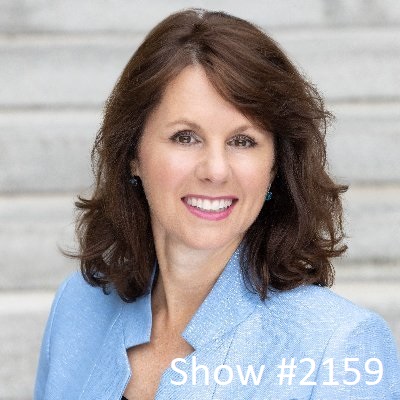 27 Jan

January 27, 2023 – Smarter Collaboration Dr. Heidi Gardner, Filteroff Dating Zach Schleien and Blood Shortage Cliff Numark



Dr. Heidi K. Gardner – Harvard Professor, Founder of Gardner and Co and Author of Smarter Collaboration: A New Approach to Breaking Down Barriers and Transforming Work
People are throwing teams at everything, even when it's not
warranted. Over collaboration has become an absolute epidemic.
We are asking people to be smarter about collaboration and be
really deliberate, hyper intentional, how about when do you
need a team and who truly needs to be on the team.
Dr. Heidi K. Gardner is a sought-after advisor, keynote speaker, and facilitator for organizations across a wide range of industries globally. Named by Thinkers50 as a Next Generation Business Guru, she is a Distinguished Fellow at Harvard Law School and former professor at Harvard Business School. She is currently the faculty chair and instructor in multiple executive education programs at both institutions. Dr. Gardner works extensively with her team at Gardner & Co., partnering with boards, executive teams, and other senior leaders to boost performance by embedding the principles and practices of smarter, agile, cross-silo collaboration within those groups and across the broader organization and ecosystem—resulting in concrete, quantifiable performance improvements. Altogether, Dr. Gardner has authored (or co-authored) more than 100 books, chapters, case studies, and articles. Her research received the Academy of Management's prize for Outstanding Practical Implications for Management and has been selected multiple times for Harvard Business Review's "best of" collections. Her research has been featured in major media outlets around the globe. Dr. Gardner has lived and worked on four continents, including as a Fulbright Fellow, and for McKinsey & Co. and Procter & Gamble. She earned her BA in Japanese Studies from the University of Pennsylvania (Phi Beta Kappa, Summa Cum Laude), a master's degree from the London School of Economics, and a second master's and Ph.D. from London Business School.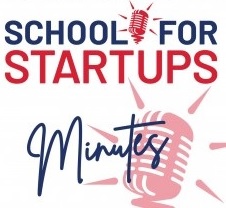 SFS Minute 101: Smart Collaboration


Zach Schleien – CEO & Co-founder of Filteroff
FilterOff is a video speed dating app. With the pandemic occurred,
online dating changed overnight when people turn to video to connect.
Zach Schleien is the CEO & Co-founder of Filteroff. Filteroff has been featured in New York Times, and BBC. He started his online dating career by launching Top Romp, a dating publication that covered dating hacks and apps for the modern dater. After selling the blog he launched Hinge's subreddit. Zach pursued his Masters in Information Management from Syracuse University and then joined Johnson & Johnson as a Product Analyst. At Johnson & Johnson, he built a number of online communities. He launched Filteroff as a way to meet people, not profiles. Filteroff has now raised $2.5M from a Fortune 500 company and has run over 14K virtual speed dating events as well as in-person singles events for a variety of communities. Zach's passions lie in technology, health, and creating authentic connections. When he is not working, Zach loves to travel the world, listen to podcasts, and work out.



Cliff Numark – Senior Vice President for Vitalant
We have the lowest blood supply that we have had in the last
year, and for certain blood types, we are actually in the lowest
supply in three years.
Vitalant is the nation's largest nonprofit, independent blood services provider. While some aspects of life have returned to normal since the height of COVID-19, the blood donation rate has not, leading to more frequent supply shortages. Vitalant's blood donor base has dropped by about 20% since 2019 and the nonprofit organization has also experienced a severe drop in blood donations from business blood drives as many people now work remotely. These worrisome trends – coupled with severe winter weather forcing blood drives to cancel and historic flu levels keeping many donors at home – can lead to blood shortages that could threaten patient care. Cliff Numark is senior vice president for Vitalant, the nation's largest nonprofit, independent blood services provider exclusively focused on providing comprehensive transfusion medicine services for approximately 900 hospitals and their patients. In his role, he oversees the organization's marketing, communications and outreach to blood and platelet donors, to ensure hospitals have the blood products they need to help patients. Prior to joining Vitalant, Cliff led blood operations for more than 16 years at the American Red Cross.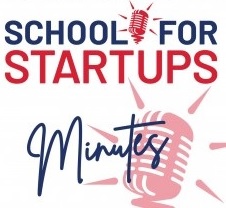 SFS Minute 104: US Blood Supply Dangerously Low