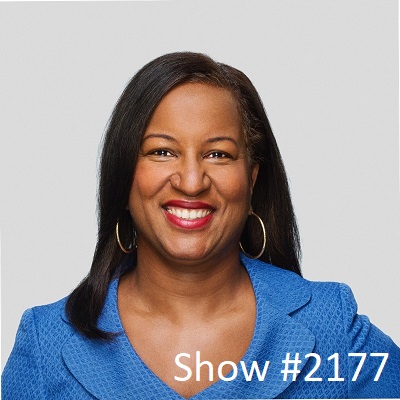 27 Feb

February 27, 2023 – VC Shuo Chen and IBM's SkillsBuild Justina Nixon-Saintil





Shuo Chen – Singularity Group's Crypto Expert and Faculty at UC Berkeley
I do think passion is a little bit overvalued! Or, people tend to rely too much
on passion. Some people do have one life calling that last for a very long
time, but for most people everything that is an experience that happens in
our life makes an impact on what we care about or like. Passion is a little bit
overemphasized. As long as there is a particular problem that you are really
excited to build a solution to, I don't think we have to rely on the fact that
there is amazing one true calling in life.
Shuo Chen is a General Partner at IOVC, where she invests in early stage startups in Silicon Valley with a focus on future of work and enterprise/SaaS. She is also Faculty at UC Berkeley, where she teaches entrepreneurship. Shuo serves on the Board of Directors for Decode, the largest tech and entrepreneurship community co-hosted between Berkeley and Stanford, as well as on the Board of Advisors for Reed Smith, a 150-year global law firm with 3,000 employees across 30 offices. In her venture role, Shuo has invested in companies now acquired by Goldman Sachs, Ford, Caterpillar, Binance and Dialpad, as well as now unicorns including Boom, Checkr, Grubmarket, Instacart and Rescale. She has helped portfolio companies close deals with Amazon, Apple, Google, Mercedes-Benz and NASA among others, as well as scaled portfolio companies into Europe and Asia. Outside of venture, Shuo is appointed by California Governor Gavin Newsom to serve as 1 of 13 voting members on California's Mental Health Commission, which includes overseeing ~$2.6 billion annually in state budget and advising the Governor or the Legislature on mental health policy. Prior, Shuo worked at Goldman Sachs in investment banking, where she worked with clients including Alibaba and Tencent, as well as represented the firm on the Board of Women in Finance. Before that, Shuo was at PwC, where she worked on Google's $12.5 billion acquisition of Motorola and LinkedIn's $119 million acquisition of SlideShare. Shuo has also co-authored one of the leading books on financial regulations published by Cambridge University Press in 2019, and sits on the Advisory Board of Forbes China, where she advises on content and awards for Asian Americans in North America.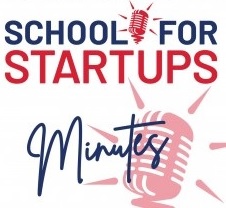 SFS Minute 126: Young Entrepreneurs




Justina Nixon-Saintil – Vice President and Chief Impact Officer at IBM about SkillsBuild 
SkillsBuild is a platform that anyone can access. It is free and open to
everyone. We have courses on cyber security, data analytics, cloud
computing and another of other technical disciplines, including
artificial intelligence.
A new survey from IBM reveals a variety of misconceptions about STEM skilling. Job seekers, students, and career changers around the world want to pursue roles related to science, technology, engineering, and mathematics (STEM) across different industries, but say they are not familiar with career options. At the same time, online training and digital credentials are emerging as a recognized pathway to opportunity as respondents plan to seek new jobs in the year ahead. To tackle these misperceptions and bring STEM education closer to historically underrepresented communities in the field, IBM is announcing 45 new educational partners around the world. These IBM SkillsBuild collaborations across social service, economic development, and vocational organizations, as well as government agencies, and universities, will make free online learning widely available, with clear pathways to employment. IBM SkillsBuild is a free education program focused on underrepresented communities in tech, that helps adult learners, and high school and university students and faculty, develop valuable new skills and access career opportunities. The program includes an online platform that is complemented by customized practical learning experiences delivered in collaboration with a global network of partners. The online platform offers over 1,000 courses in 19 languages on cybersecurity, data analysis, cloud computing, and many other technical disciplines — as well as in workplace skills such as Design Thinking. Most important, participants can earn IBM-branded digital credentials that are recognized by the market. IBM's newly appointed Chief Impact Officer, Justina Nixon-Saintil, drives the initiatives that enable IBM and its employees to transform their altruism into reality for communities and the planet, with a focus on career readiness and environmental sustainability. Justina leads IBM's efforts across skilled employee volunteerism, education partnerships, and curricula to invest in the future of work, with a groundbreaking commitment to skill 30 million people worldwide by 2030. Through a strategic focus on IBM's free education program IBM SkillsBuild, Justina's global team is creating opportunities for underrepresented communities, upskilling adult learners, and connecting high school and university students, and faculty with valuable new skills and career paths. As a trained engineer and a corporate leader, Justina has championed lifelong learning for young learners and aspiring STEM professionals around the world. Previously, as director of Corporate Social Responsibility at Verizon, Justina created and led programs to make education more inclusive. She was also an Engineer for the U.S. Department of Energy. Justina earned her Master of Business Administration from New York University's Leonard N. Stern School of Business and her bachelor's degree in Mechanical Engineering from the State University of New York at Buffalo.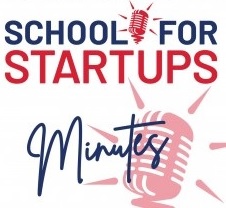 SFS Minute 125: IBM's SkillsBuild