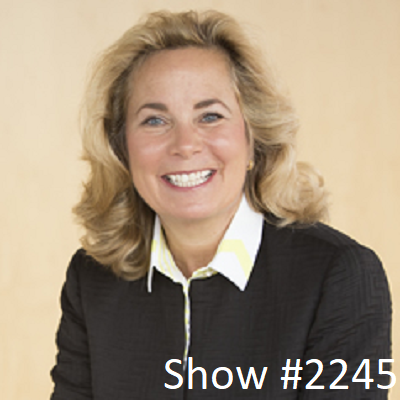 07 Jul

July 7, 2023 – Greatest Hits – Stem Cell Pioneer Cynthia Fisher and Shark Tanker Kevin Harrington



Cynthia Fisher – Founder of ViaCord and PatientRightsAdvocate.org
This interview is listed in the Greatest Hits and
needed to move to our new server.
Cynthia A. Fisher is a life sciences entrepreneur, best known for her pioneering work as Founder and CEO of ViaCord, Inc., a leading umbilical cord blood stem cell banking service that she started in 1993. In 2000, she co-founded ViaCell, a cellular medicines company that became the parent of ViaCord and the subject of an HBS case study. She took ViaCell public in 2005 and sold it to PerkinElmer in 2007 for $300 million. In 2011, she founded WaterRev, LLC to invest in novel technologies that enable sustainable practices in water use. She serves on the public company boards of The Boston Beer Company (SAM) and Easterly Government Properties, Inc. (DEA). Apart from that, Cynthia is also the Founder of FitMoney, providing schools and teachers curriculum for K-12 financial literacy, and PatientRightsAdvocate.org, a non-profit 501(c)(3) advocacy organization for the American public seeking to greatly reduce the cost of healthcare and coverage through systemwide price transparency and creation of a functional and competitive marketplace in healthcare. The wry encapsulation Cynthia uses to describe her professional activities is "If I look back at my career, I've focused on liquid assets: blood, water, and beer."





Kevin Harrington – Shark on Shark Tank and the Owner of Harrington Enterprises
This interview is listed in the Greatest Hits and
needed to move to our new server.
Kevin Harrington has launched over 20 businesses that each grew to over $100 million in sales, showcasing his remarkable entrepreneurial prowess. His involvement in more than a dozen public companies has further solidified his reputation as a seasoned business professional. With an impressive track record, Harrington has successfully introduced over 500 products to the market, generating an astounding $5 billion in sales worldwide. His collaborations with renowned brands and celebrities such as Jack Lalanne, Tony Little, George Foreman, and the revolutionary I-Grow hair restoration product on QVC have garnered widespread recognition. Over the course of his four-decade-long career, Harrington has been immersed in various ventures, serving as an Original Shark on the Emmy-winning TV show "Shark Tank." He has also established himself as the inventor of the infomercial, pioneering the As Seen On TV industry. Additionally, Harrington co-founded both the Electronic Retailers Association (ERA) and the Entrepreneurs' Organization (EO), showcasing his commitment to fostering entrepreneurial communities. Harrington's business ventures have provided him with extensive global experience across diverse markets, including the establishment of distribution outlets in more than 100 countries. His remarkable achievements led Mark Burnett to personally select him as an Original Shark on Shark Tank, where he has filmed over 175 segments. Currently, Harrington is actively engaged in working with companies to enhance their distribution networks, analyzing electronic retailing opportunities, and effectively marketing products through various channels such as digital, social media, TV, radio, and print. He utilizes his vast network of celebrity relationships and leverages his extensive rolodex to open doors and drive success for his ventures. In fact, Harrington's involvement has contributed to a tenfold increase in the stock prices of several public companies. Kevin Harrington's extraordinary entrepreneurial journey and unparalleled expertise have positioned him as a prominent figure in the business world, inspiring countless aspiring entrepreneurs to follow in his footsteps.