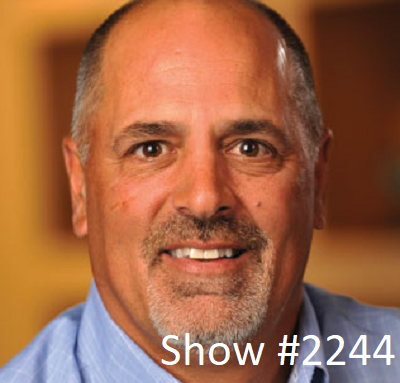 05 Jul

July 5, 2023 – Greatest Hits Restaurants! – PF Changs former CEO Rick Federico and Blazing Onion's David Jones



Rick Federico – Former CEO of PF Chang's
This interview is listed in the Greatest Hits and
needed to move to our new server.
Rick Federico is the former CEO of P.F. Chang's China Bistro, Inc. He joined the company in 1996, and is responsible for the strategic growth and development of P.F. Chang's China Bistro and the company's casual quick dining concept, Pei Wei Asian Diner. Mr. Federico's demonstrated vision and talent has made him one of the industry's top leaders. Mr. Federico began his career in the restaurant industry as a manager at Steak & Ale and later Orville Beans and Bennigan's restaurants. Mr. Federico went on to develop Grady's Goodtimes and served as co-founder/partner and vice president of operations until Brinker International acquired Grady's in 1989. Upon joining Brinker International Mr. Federico served as senior vice president and concept head for Macaroni Grill before being promoted to president of the Italian Concept division. As president, he directed operations and development for Macaroni Grill and Spageddies. Mr. Federico is a founding director of Chances for Children and active in the Banner Alzheimer's Institute. Mr. Federico, a graduate of the University of Tennessee, makes his home in Scottsdale, Arizona with his wife Peggy and their five children.





David Jones – CEO/Co-Founder of Blazing Onion Burger Company
This interview is listed in the Greatest Hits and
needed to move to our new server.
David Jones is the CEO & Co-Founder of the Blazing Onion. He, along with Lorri, opened their first Blazing Onion in March of '07. The Blazing Onion stands out as a technology-driven fast-casual Restaurant with full-service Sports & Whiskey Lounges, making it a unique hybrid in the evolving fast casual segment. The menu at the Blazing Onion focuses on using all-natural, fresh, local ingredients, and each location creates recipes from scratch. Currently, they operate eight Blazing Onion's across the region. The hard work and dedication of David and Lorri have not gone unnoticed. The Blazing Onion has been acknowledged by QSR magazine as "Ones to Watch," and it has achieved a notable ranking of #25 in Fast Casual magazine's "Top 100, Mover's and Shakers." Prior to his involvement with the Blazing Onion, David Jones has been a Subway Franchisee since 1997. Subway has experienced remarkable growth, overcoming various challenges and changes, and is currently on a great rebound. David also holds the position of Board Chair for the North American Association of Subway Franchisees (NAASF). His goal is to improve communications and contribute to the company's refreshing initiatives. Being a Subway franchisee is a source of pride for him. In 2022, David and Lorri were approached to become franchisees of Shaq's new brand, Big Chicken. After sampling the food and meeting the executive team, they made the decision to diversify their portfolio by adding this third company. Big Chicken emphasizes freshness, chef-driven quality, and exceptional service. The first Big Chicken location was opened in The Landing in Renton, WA, and they have plans for three more. David Jones actively serves on the Fast Casual Industry Council for the National Restaurant Association. This council consists of dedicated professionals who strive to learn from every new challenge and share their knowledge with other hardworking fast-casual restaurant business owners. On a personal level, David has been happily married to his soul mate and business partner for 38 years. They have three wonderful children and four grandchildren, and their lives have been immensely rewarding. They are excited for the many chapters yet to be written in their book.