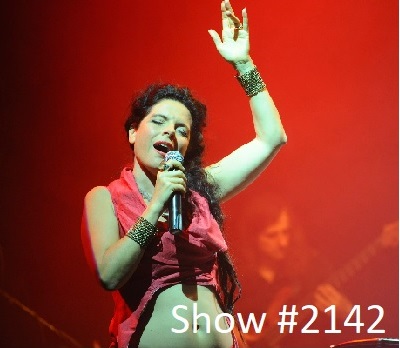 22 Dec

December 22, 2022 – Self-Employed Life Jeffrey Shaw and Recording Superstar Peruquois



Jeffrey Shaw – Coaching self-employed business owner and Author of The Self-Employed Life: Business and Personal Development Strategies That Create Sustainable Success 
Typical marketing funnels go against the purpose driven,
heart-centered, passion driven entrepreneur that we are.
Jeffrey Shaw became one of the most preeminent portrait photographers in the United States. His on-location style and fine craftsmanship made him the go-to photographer for families of C-suite executives of Anheuser-Busch, Twitter, and many others, Supermodel Stephanie Seymour, news anchors Jim Nantz and David Bloom, sports icons Tom Seaver, Pat Riley, and Wall Street executives too many to mention. His portraits appeared on The Oprah Show, CBS News, in People and O Magazine and hang at Harvard University and The Norman Vincent Peale Center. After 35 years of exceptional service to his exclusive clientele, Jeffrey decided to share his knowledge of business, branding, and marketing to support self-employed and small business owners as well as progressive-minded companies. He's an in-demand keynote speaker at conferences such as HOW Design, Growth Marketing, corporations the likes of Verizon and BMW, and institutions such as Florida Atlantic University and the Adams Center for Entrepreneurship. Jeffrey is also the author of two books, LINGO and The Self-Employed Life, a LinkedIn Learning instructor, and a regular contributor to various publications. In 2014, Jeffrey started a podcast, Creative Warriors, later rebranded as The Self-Employed Life which is amongst the top 15% of all podcasts.



Peruquois – Recording Artist and Healer     
The voice, everybody's voice, is the bridge between the soul
and the body. It is one of our strongest healing tools, because
we each have an unique voice.
Around the world, she fills huge stadiums, arenas and concert halls bigger than Radio City Music Hall and Carnegie Hall—often averaging 6,000 a night! But in North America, she is still a mystery to be discovered! Peruquois (pronounced Peru-Kua)—she is called by one name only—is a phenomenon in herself. Bringing forth an extraordinary healing sound that is part singing in a range never heard before on the planet, part multidimensional healing, part evoking the feminine goddess within all women—Peruquois stands alone. There is no one else like her. She is the world leader in applied spirituality for women. International recording star, renowned wisdom teacher, accomplished female shaman, master of multicultural music from jazz to Indian Classic to a sound uniquely her own, Peruquois opens women to a part of themselves often long buried, or maybe never even discovered. She is committed to helping women experience a true deep love of themselves. Using an ultra-high/low overtone form of singing she developed, Peruquois can produce up to four voices at a time! A unique sound that has been scientifically-tested to heal in many concerts conducted with her. But it's her remarkable story of how this voice unfolded that is so compelling! Losing her father to a fishing accident at three only began the first of her travails. At 11, she had both legs detached above the knee and then reattached in a botched surgery designed to cure genetic hip rotation, nearly disabling her. Her suffering committed her to rising above pain to focus on living fully and finding the love within. She left home at 15 to find her own way and despite parental disapproval, she turned to her passion to sing as a career. In just one year, she covered 10 years of music education –and, at 19, passed the exams to enter the Western Australia Academy of Performing Arts as a jazz vocalist.