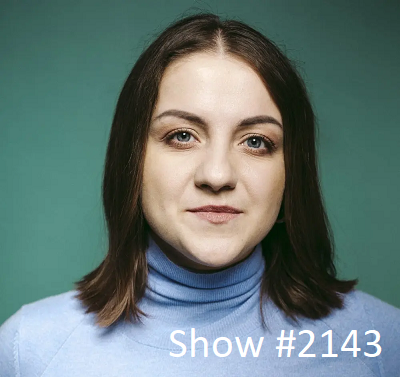 27 Dec

December 27, 2022 – Digistore24 Sven Platte and HR Hints Roza Szafranek



Sven Platte – Founder of Digistore24
You need very little money to start an online business, you just
need to find services like Digistore24 to help you scale.
Sven Platte is the founder and CEO of Digistore24, the industry leader in Europe in the online sales platforms space. The company offers technology solutions for online entrepreneurs such as an integrated online store, affiliate networks, payment processing, and tax automation. The platform Digistore24 enables thousands of coaches, consultants and other online entrepreneurs to focus on their core business while they take care of the rest: technology, administration, integration of platforms and payments. As an investor, he is more than just his projects – he is committed to the development of other companies in the music, energy and fintech sectors. He is also the founder and host of SvenCast, a popular podcast and YouTube channel where he interviews entrepreneurs, business leaders, entertainers, and athletes about their stories and insights into building successful brands. Sven's mission is to help people monetize their passion by driving digital innovation.



Roza Szafranek – CEO of HR Hints
HR Hints is the first company which offers human
resources as a monthly subscription.
Roza Szafranek is the Founder & CEO of HR Hints, the first HR boutique operating in a subscription model, dedicated to startups and fast-growing tech companies. Together with her team, she has supported over 50 startups, teaching leaders how to be better with people and effectively develop companies. She shows founders and managers how to run companies based on engaged teams that deliver. Roza helps to build superior organizations of the type dreamed of by founders and managers. She cooperated and still cooperates with companies such as Ramp Network, Infermedica, Packhelp, Omnipack, Telemedi, inSTREAMLY, Zowie, Aleph Zero, ShopRunner, Inovo Venture Partner and Innovation Nest. She is a mentor of InCredibles, Sebastian Kulczyk's mentoring program, a winner of the HR Pearls competition and the title of Recruiter of the Year 2018. She is featured in the Strong Women in IT Global Edition 2021 report. Roza is the author of both industry and academic articles, co-author of books, and a conference speaker. In addition, she runs the People from Work podcast.