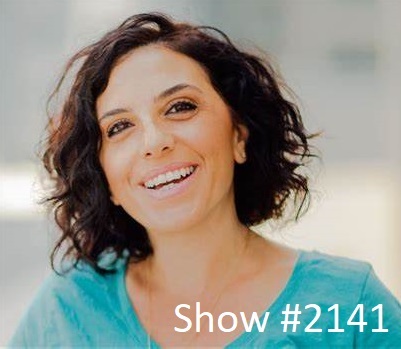 21 Dec

December 21, 2022 – Without a Plan Jeremy Delk and Get Local Hila Nissim



Jeremy Delk – Serial Entrepreneur and Author of Without a Plan: A Memoir of Unbound Action and Failing My Way to Success
Selling anything at a premium is always better, it's always
harder, but it's always better. My business strategy is always
to be the most expensive.
Jeremy Delk is a serial entrepreneur with a passion for disrupting industries. Born and raised in a small-town, blue-collar household, he jumped into entrepreneurial ventures with the naivety of a child and the tenacity of a tycoon. Since 2001, Jeremy's businesses have earned hundreds of millions in revenue, created hundreds of high-paying American jobs, and earned one of Inc. 500's fastest-growing company distinctions. Now focused on investing in and advising entrepreneurs, Jeremy shares the good, bad, and ugly of entrepreneurship. While great times don't last forever, neither do the truly bad ones. He jumped into entrepreneurial ventures with the naivety of a child and the tenacity of a tycoon. He started the day trading at the age of sixteen, learning and failing with each trade. It is this process of adapting through failures that is paramount to his success in business. After high school, he attended college in Rhode Island under a business & marketing scholarship. However, he spent most of his class time using his palm pilot to day trade. By the age of 19, he earned 30K to 50K a day as a day trader from the desk of his college classroom. He felt invincible! As quickly as the money came, it vanished just as fast. After amassing almost 2 million in his early twenties as a day trader, it took him only four days to lose it all! The tech bubble has a way of making people go broke quickly. To make ends meet, he began renting apartments, earning commissions on the sales. As luck would have it, one of the people was a newly relocated executive at Fidelity in Boston. His knowledge and skill as a day trader would help him land a job as one of the youngest brokers at Fidelity trading institutional equities in Boston and later in New York. He was earning great money, but it didn't fulfill the entrepreneurial spark within him, so he decided to go out on his own.



Hila Nissim – CMO of BLEND Localization
We use AI and machine learning technology to help
brands grow globally.
Hila Nissim is CMO of BLEND Localization. BLEND will be launched a SaaS startup program. The program is called First Stamp and it was designed to fuel startup growth. The program will help startups expand into an additional market to tap into a new consumer base, provide access to investors and more. Given the recessionary environment, startups are cutting back on activities. Geo-expansion is expensive but rewarding and BLEND is looking to support 10-15 startups (value of $100K) to boost their presence.