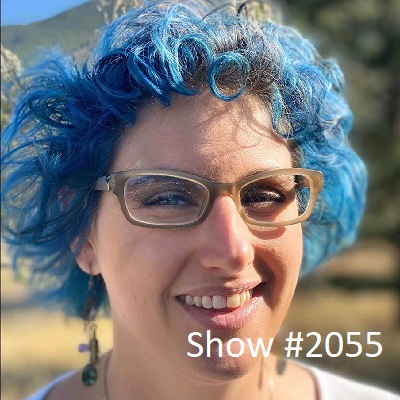 28 Jul

July 28, 2022 – Seasonal Jobs Jessi Burg, Quant Platform Pete Millington and Horizon Financial Pete Bush



Co-hosting today…..
Pete Bush – CEO, a co-founder and Partner of Horizon Financial Group and Author of The Runway Decade: Building a Pre-Retirement Flight Plan in Your Fifties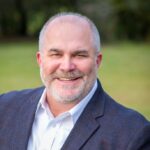 Pete Bush has been in the financial services industry since 1991, focusing his career on assisting successful individuals across many walks of life with their personal financial management. His clients include business owners and executives, medical and legal professionals, retired couples and individuals, and professional athletes. He is a CERTIFIED FINANCIAL PLANNER™ practitioner and a Registered Principal with Cetera Advisors. Insights from Pete have been featured in nationwide publications such as: Business Week, American Way Magazine, Institutional Investor, Journal of Financial Planning, Financial Planning Magazine, Lagniappe- the official publication of the Louisiana Society of CPA's, The Baton Rouge Business Report, Investment News and many more. Pete is actively involved in his community, having served on many boards and committees over the years, including the YMCA and the LSU Alumni Foundation.

Jessi Burg – Founder of Outgrow Your Garage
For seasonal hiring, you must recognize that your staff has a life
outside the job you pay them for and that life is always going to
be more important than your job.
Jessi Burg is founder of Outgrow Your Garage, and has spent her entire career in seasonal industries. From outdoor education to landscaping, she brings a unique perspective to business organization. She started teaching her strategies after earning a reputation for meaningful staff engagement and values-driven culture. This passion for helping other businesses achieve their goals gave rise to Outgrow Your Garage, a business learning community focused on trades and services. She spent my entire career in seasonal industries. From summer camps to outdoor education to landscaping, Jessi bring a unique perspective to company organization. In 2017, she started my first business in landscaping. She thought, "surely, there must be a way to value employees, pay a living wage, and still be able to work outside." Not only was she able to make this statement true, but in the process discovered that being a business owner amplified my voice. Jessi used this platform to begin advocating more powerfully for the trades, seasonal, and gig economy workers. She launched my second business, Outgrow Your Garage, in 2021 and am building that advocacy work while teaching other small business owners how to get their ideas out of their head and onto paper for sustainable growth. Outgrow Your Garage focuses on business operations since this is where most tend to fail. Her specialty is turning chaos into systems, problem solving, and logistics. She is actively involved with Good Business Colorado and their advocacy efforts, and also work regularly with the Associated Landscaper Contractors of Colorado (ALCC).

Pete Millington – Founder and CTO at Scientific Financial Systems Inc.
Quant stock trading techniques are going to become more
powerful and the people that are using them are going to
become very dominant.
Pete Millington's financial career began in 1994 when he was hired as a quantitative equity analyst at Fidelity Investments building proprietary stock-selection models and customized portfolio optimization solutions for the US and Canadian equity markets. In 2004, Pete was promoted to Fidelity's Director of Quantitative Equity Research & Strategies and served in this role for the following six years. In 2011, Pete co-founded Haber Trilix Advisors as President, Partner, and Director of Research. Pete is an active member of the Chicago Quantitative Alliance (CQA) and also regularly participates in the CFA Institute, Boston Security Analyst Society, and the Boston chapter of QWAFAFEW. He has recently assisted professor Rob Sarnie's courses at WPI (Worcester Polytechnic Institute) on finance and financial technology. Peter is well-versed in financial modeling and quantitative stock selection and the application of machine learning techniques to financial trading strategies. His research interests relate to the intersection of alpha and risk modeling as well as the integration of quantitative and fundamental research processes.