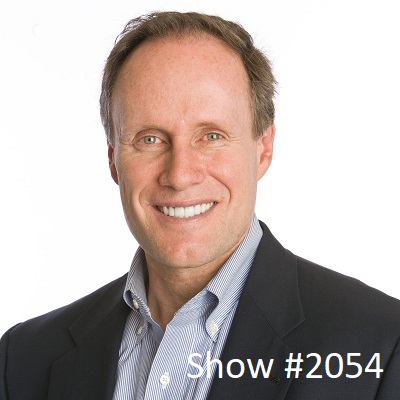 26 Jul

July 26, 2022 – Trust & Inspire Stephen M. R. Covey and Treading the Deep Bradley P. Jones



Stephen M. R. Covey – Author of Trust and Inspire: How Truly Great Leaders Unleash Greatness in Others  
The biggest barrier to becoming a 'trust and inspire' leader
is that we think we already are one.
NYT bestselling author Stephen M. R. Covey is with us to talk about his latest book, Trust and Inspire: How Truly Great Leaders Unleash Greatness in Others. He is co-founder and CEO of a company called CoveyLink Worldwide and former President and CEO of Covey Leadership Center. Stephen is a New York Times and #1 Wall Street Journal bestselling author of The SPEED of Trust—The One Thing That Changes Everything. He is the former CEO of Covey Leadership Center, which, under his stewardship, became the largest leadership development company in the world. He makes the compelling case for a shift from the current "command and control" model of leadership to a style of "trust and inspire." Covey challenges our beliefs about people and leadership that have been deeply engrained in management approaches for decades. Trust and Inspire is a new way of leading that starts with the belief that people are creative, collaborative, and full of potential. People don't want to be managed; they want to be led.



Command Sergeant Major (Ret) Bradley P. Jones – Author of Treading the Deep: Inspirational Lessons on Life and Leadership with 78 5-Star Reviews!
The military, in a great sense, is a blended family. When you enlist, go
through training, and join your post, you will form associations
that will impact your life.
Bradley P. Jones (Command Sergeant Major) enlisted in the United States Army in 1984 and served until 1988 as a ground control approach radar repairman. Upon completion of his initial enlistment and a break in service he joined the Utah Army National Guard in 1993. His military awards and decorations include: the Bronze Star Medal, Meritorious Service Medal, Army Commendation Medal (3 Oak Leaf Clusters), Army Achievement Medal, Good Conduct Medal (2nd Award), Armed Forces Reserve Medal (with "M" Device), Afghanistan Campaign Medal, Global War on Terrorism Service Medal, Army Reserve Component Achievement Medal (3 Oak Leaf Clusters), and the Master Aviation Crewmember badge. His military education includes the Primary, Basic and Advanced Noncommissioned Officers Course, the United States Army Sergeant's Major Academy Non-resident course. In Bradley's civilian career he works for the FAA as an Airway Transportation System Specialist (ATSS) in the Service Operations Center (SOC) of the Salt Lake Air Route Traffic Control Center (ARTCC). He resides in Lehi, UT.