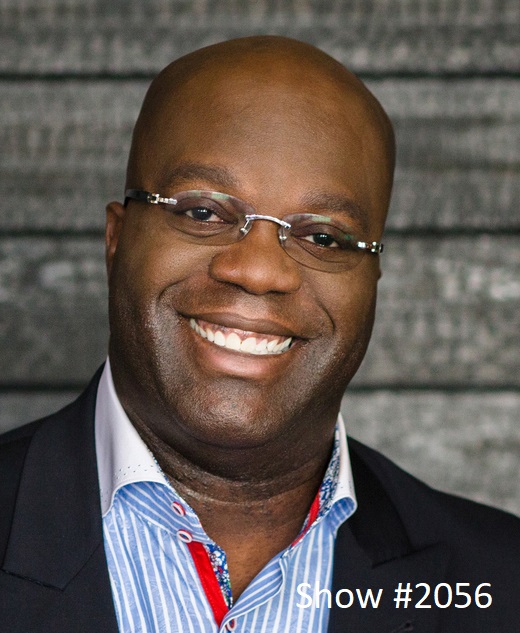 29 Jul

July 29, 2022 – Air BnB Expert Tyler Weaver, Ignite Women Simon T. Bailey and Horizon Financial Bill Bush



Co-hosting today…..

Bill Bush – Financial Advisor/ Media Manager of Horizon Financial Group and Author of The Runway Decade: Building a Pre-Retirement Flight Plan in Your Fifties
Bill Bush is part of Horizon's retirement plan division. Through the 401(k)onfidence System™, he and the team work with some of the top plan providers in the industry to custom build plans, deliver competitive pricing and find solutions to problems that can sometimes be hard to detect. He also cohosts the "Inside the Plan with the 401k Brothers" podcast designed especially for plan participants. Bill's certifications that pertain specifically to retirement plans include: Chartered Retirement Plan Specialist™ and Certified Plan Fiduciary Advisor™. Bill has been a Financial Advisor since 2015. He works with a select group of individuals and families on their personal financial plans and on any respective investment management needs. In addition to Bill's Retirement Plan certifications, he also maintains his Series 7 and 66 securities registrations. Bill's unique background in broadcasting has been instrumental in Horizon communications with clients. He produces and manages the firm's 4 podcast series and oversees all in-house Horizon video creation.



Tyler Weaver – Home Builder, Real Estate Investor, and Voice behind Relentless Finances – Expert on BRRRR Real Estate Investing
There is a lot of value in being mid-market in AirBnB. There is a
lot of competition at the top end. Its only a matter of time until
someone else remodels and knocks you out of first place.
Tyler Weaver is a Home Builder, Real Estate Investor, and Short-Term Rental Operator looking to help real estate investors build their portfolios and make sense of their first deal. Tyler knows that teaching people how to build a framework for evaluating investments can help them meet their financial goals while providing a well-designed home that meets the buyer's needs. Unlike other real estate investments, he focuses on infill development and stays on-trend with designs. Tyler has a degree in Real Estate and Finance from the University of Cincinnati. He enjoys boating with family in his spare time and loves teaching his boys water sports.



Simon T. Bailey – Speaker, Coach, Board Member and Author of Ignite the Power of Women in Your Life – a Guide for Men
Women want to find men that are their allies who will not steal
their ideas and give them proper credit.
Simon T. Bailey's framework is based on his 30 years' of experience in the hospitality industry, including serving as sales director for Disney Institute, based at Walt Disney World Resort in Orlando, FL. He is a prolific author and Hall of Fame Keynote Speaker that has worked with Signet Jewelers, SalesForce, T-Mobile, Stanford Healthcare, General Mills and Hilton Hotels just to name a few. An experience with Simon goes beyond feel-good content. He delivers practical strategies and impacts real lives. He connects with any audience on many levels with a relevant message that resonates beyond the stage. Simon's viral video posted by Goalcast to Facebook has 90 million views and LinkedIn Learning features three of his online courses that reach professionals in 100+ countries. Recently, Simon became a certified Caritas Coach, leading with heart-centered intelligence. His approach is grounded in Caring Science that focuses on preserving human dignity, wholeness as the highest gift to self, systems, and society. His wisdom and expertise enabled an Orlando-based healthcare system to be acquired and a division of a hospitality company to be ranked No. 1 for customer service by Expedia.com. Simon serves on two unique boards; U.S. Dream Academy and Orlando Health Foundation where he is a five year board member that has 20,000 employees and over $1 Billion in revenue. Recently, Cleary University, a 138 year old institution in Holland, Michigan, rewarded him with a Doctorate of Science in Business Administration for his global impact.