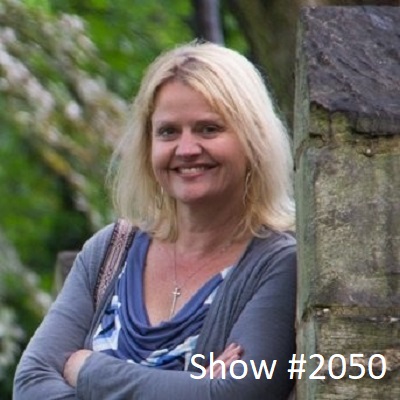 19 Jul

July 19, 2022 – Half a Bubble Out Kathryn Redman, Corporate Caffeine Dacia Coffey and Satellite Internet Steven Mesnick



Kathryn Redman – Co-founder of Half a Bubble Out and Author of Fulfilled: The Passion & Provision Strategy for Building a Business with Profit, Purpose & Legacy
You don't have to be an expert at HR. You don't have to be an
expert at hiring people. But you do have to have minimal competency,
so you at least know where to get help. And, if the person you are
hiring to help you knows what they're doing.
Kathryn Redman, co-author of Fulfilled: The Passion & Provision Strategy for Building a Business with Profit, Purpose & Legacy. Kathryn and Michael are the husband-and-wife team behind Half a Bubble Out (HaBO), a marketing and business consulting firm that develops the whole leader for the whole business. Michael and Kathryn have been featured in Forbes and Entrepreneur magazines, built two 7 figure companies, been visiting professors at multiple universities, are frequent guest speakers, and are the creators and co-hosts of the HaBOVillage Business and Leadership Podcast. For over 19 years, they've helped business leaders grow their companies through marketing, business coaching, and leadership development.



Dacia Coffey – Fractional Chief Marketing Officer and the CEO of The Marketing Blender
Most people think specialization means being better at their
area of expertise. That's not real specialization from a marketing
perspective. Real specialization is when you specialize in the
people that you serve best.
Dacia Coffey is the host of the Corporate Caffeine podcast, and author of the Corporate Caffeine book. She is also a fractional Chief Marketing Officer, and the CEO of The Marketing Blender, a B2B sales and marketing alignment agency. She is a member of the Forbes Agency Council and a Forbes contributor and was named an American Advertising Federation Shooting Star. In addition to her client work, she writes and speaks on how people can use their work and words to unleash their potential and change the world.



Steven Mesnick – General Manager, U.S. Broadband at Viasat, Inc.
Data from Broadband Now shows that there are 42 million
Americans that still do not have the ability to purchase Internet
service for their home.
Steven Mesnick serves as General Manager of the U.S. Broadband business at Viasat, Inc. He is responsible for the Company's fixed broadband services in the U.S., which includes Viasat's residential and business internet service. Steve has more than 17 years of experience in the technology industry; expertise in strategy, pricing, business development, product management, CRM and sales operations for both consumer and business customer segments. Prior to joining Viasat, Steve led teams at Verizon Wireless under various roles including Director of Market Strategy, Executive Director of Pricing and Vice President of Marketing and Sales Operations. While at Verizon Wireless, Steve designed and launched the wireless industry's first data sharing plans, revolutionizing the pricing model for voice, messaging and data services that led to record setting customer acquisitions and revenue growth. Steve holds a J.D. law degree and a B.A. degree in Economics and Marketing from Duke University.