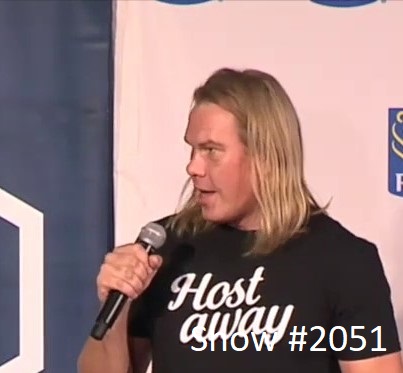 21 Jul

July 21, 2022 – Hostaway Marcus Räder and Environmental Entrepreneurs Bob Keefe



Marcus Räder – Founder and CEO of Hostaway
The pandemic has changed travel forever! If 10% of consumers
change their behavior its a massive change in demand.
That has happened.
Marcus Räder is the Founder and CEO of Hostaway, the world's leading vacation rental management platform. They have raised $3.2M in funding and are premium partners with Booking.com, Airbnb, Expedia, and Vrbo. Hostaway also has 50+ employees spread across several countries, including Canada, Finland, Spain, Australia, and the US. It's no longer enough for property managers to market their rentals on one booking channel. They need to adopt a business model which makes them present everywhere, all the time, which is exactly what Hostaway helps them do. 1000s of short-term property managers use their SaaS software to integrate their rentals with all major booking channels, so they can faster scale their businesses. Marcus has always had a passion for entrepreneurship and he started his first business, a payday loan for his schoolmates, when he was 11. Originally from Finland, he lived in six countries, including Sweden, Poland, and The Netherlands, before settling in Canada. It was this passion for travel and dedication to learning about the vacation rental ecosystem that led to the creation of Hostaway. Before Hostway, Marcus worked in the tech startups space for 10+ years and was part of companies that raised a lot of funding and some that ran out of money.



Bob Keefe – Executive Director of E2 and Author of Climatenomics: Washington, Wall Street and the Economic Battle to Save Our Planet
Climate change is killing our economy. Last year, we had
$150 billion of damage from climate related disasters in
our country alone.
Bob Keefe is E2's Executive Director, overseeing E2's work nationwide. Bob speaks regularly about the economic benefits of smart environmental policies; the clean energy economy; jobs and related issues, and has been widely quoted in publications nationwide. Prior to joining E2 in 2011, Bob spent more than 20 years as a political, business and environmental journalist. He is the author of "Climatenomics: Washington, Wall Street and the Economic Battle for our Planet" and co-author of several other business-related books. E2's national network includes more than 11,000 business leaders spread across nine chapters stretching from New York to Los Angeles, and a staff of advocates who work on climate and clean energy policies at the federal and state levels. As part of the Natural Resources Defense Council (NRDC), one of the world's biggest environmental groups with more than 3 million members and online supporters, E2 is the foremost business voice on issues at the intersection of the environment and economy, and the leading authority on clean energy jobs in America. Previously, Keefe spent nearly 25 years as a journalist, reporting for the Atlanta Journal-Constitution, the Cox Newspapers chain, the St. Petersburg Times, and the Austin American-Statesman.