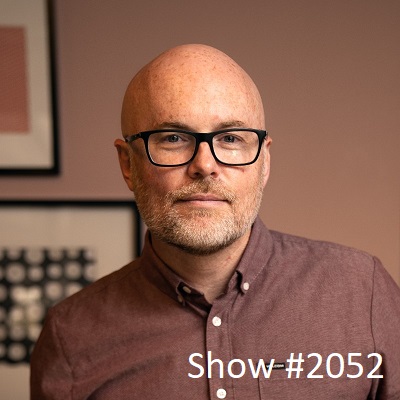 22 Jul

July 22, 2022 – Real Estate Wholesaling Zack Boothe and QPilot Subscription Matthew Holman



Zack Boothe – Real Estate Wholesaling Expert and Founder of Driving For Dollars Mastery
All real estate investing is marketing and the product is real estate.
Meaning if you can't find deep discounted opportunities, you will
never be successful.
Zack Boothe is the Founder of Driving For Dollars Mastery, where he helps people replicate his success through real estate investing. Just a few years ago, Zack was a window cleaner. You can even find his window cleaning tutorial videos on Youtube with millions of views. He even ended up on the history channel because of those window cleaning tutorial videos. Although he achieved success with his window cleaning business, he always dreamt of being a real estate investor. Taking a leap of faith, he walked away from window cleaning, and within a handful of years, he was making over a million dollars per year from real estate investing. Zack now has his own company, a successful podcast and YouTube channel where he dedicates his time giving back and helping others get started in the competitive game of real estate. This year, Zack launched the Driving For Dollars Mastery podcast and it is already in the top 1% of podcasts in global popularity. Recently on his YouTube channel, he did a 40 day challenge. The goal was to turn $1,000 into $40,000, he was wildly successful, making $93,000 and also buying two rentals with over $100,000 of equity.



Matthew Holman – Subscription Guru and Founder of QPilot
What are your customers asking for on a repeat basis? Offer it
on a subscription basis. If you are selling more than one SKU,
you should create sample sizes, give aways for people to try.
Matthew Holman's perspective reaches across the spectrum from marketing to operations to shipping. He's worked directly with hundreds of brands to transform their acquisition, shipping, and subscriptions. Matthew understands the balance that must be struck when developing a successful business and making choices about how resources should be allocated. His special skill is looking at the big picture and distilling down the steps that should be taken for success. At his core, Matt is a problem solver. Matthew prizes learning, innovation, and the application of reliable techniques in establishing success for online businesses. He is currently working on his project – QPilot, the most incredible software that you've never heard of – yet! It offers merchants a truly dynamic and flexible software to manage their repeat orders. If you struggle to manage subscriptions for your best customers, you should know that there is a solution that can automate everything you need to make their subscription experience amazing.