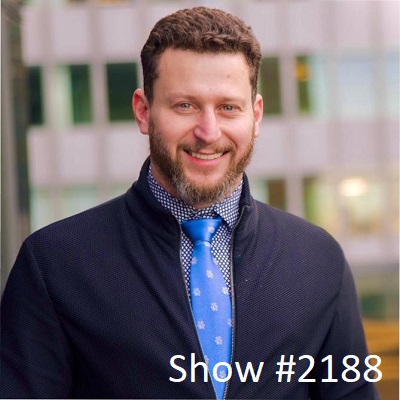 17 Mar

March 17, 2023 – 2500 Units Stas Grinberg and 4 Million Ad Budgets Hemant Varshney



Stas Grinberg – Co-Founder of Vision & Beyond
I anticipate a real estate crash in the next six months. I think that the
market needs it, the market is hungry for it.
Stas Grinberg is the managing principle and Co-Founder of Vision & Beyond. He has over a decade of Real Estate knowledge and expertise. Stas served as an Investor Relations Manager (IR Manager) at 2 Israeli-based investment firms that targeted and financed new construction in Birmingham, AL, Atlanta, GA and Los Angeles, CA. As IR Manager, he developed a passion and concept for the idea that became the thriving and innovative Vision & Beyond. Stas has been at the helm of Vision & Beyond with his childhood friend and business partner, Peter Gizunterman, since 2017. Armed with only their car, two 3-ring binders, laptops, mobile phones and a printer, Stas and Peter setup shop daily, operating from local Starbucks. Their business savvy, trust-worthy characters, positive attitudes and impervious approach allowed them to gain momentum quickly for their dream. Today, Vision & Beyond has expanded rapidly into 5 profitable companies with 3 corporate offices, located in Ohio, New York and Israel, close to 60 employees and many investors worldwide. Not only does Stas have proven, documented success in Real Estate Investment and Acquisition, but he also graduated Law School at the Interdisciplinary Center Herzliya with honors and on the Dean's List. Stas is also a decorated military Veteran, working closely with the United States of America and received the prestigious Israeli President's Outstanding Soldier badge, and proudly serves as an IDF officer in the Armored Corps in the Army Reserve. In addition, Stas and his wife are proud parents to 3 beautiful children and enjoy family time in their home, located in an upscale Cincinnati suburb. Stas' personal business motto is to be bold and original. It is of most importance to always be purposeful, not passive in all areas of life.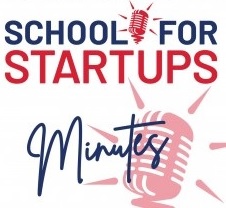 SFS Minute 143: Crash Ahead




Hemant Varshney- Founder & CEO of DigiCom
I gave my team members that were joining my business salaries before
I had one. Once we were really at a stable point I was able to pay myself a salary.
Hemant Varshney is the Founder and Chief Executive of DigiCom and has played a pivotal role in all aspects of the rapidly changing digital marketing industry for over 15 years. Beginning his career as a media manager, consultant, he transitioned to positions including Head of Growth, Vice President at a hyper-growth agency where he managed a team of over 30, and COO at a growth consultancy. Over his career, Hemant has worked alongside clients like HelloFresh, BarkBox, Babbel, Nom Nom Now, FabFitFun, The Mayfair Group, Kindra, Made By Nacho, American Express, and more to help scale their digital acquisition programs. He now leads the team at DigiCom in their quest to position emerging brands for success and scale. Digicom started with an idea to build and scale internet businesses through a marketplace designed to connect manufacturers & buyers. DigiCom services focus on brand launch, growth acceleration, and direct to consumer digital marketing. Founded in New York, NY in 2015, DigiCom is a no bullshit marketing agency focused on building stories, customer bases, and revenue for emerging direct to consumer brands.