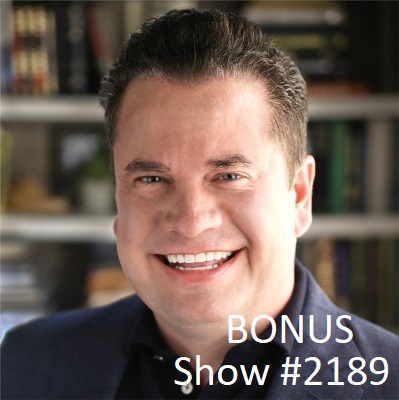 17 Mar

March 17, 2023 – BONUS Show on Silicon Valley Bank Crisis w Shark Tank Star Matt Higgins





Matt Higgins – CEO and Cofounder at RSE Ventures, Shark Tank Shark and Author of Burn the Boats: Toss Plan B Overboard and Unleash Your Full Potential
The road to success is being indispensable and always be intentional about
your career. Ask yourself what is your highest and best use and do that.
Matt Higgins, former Shark and regular guest on CNBC, makes the surprising claim: "The Economic Consequences of Silicon Valley Bank are going to Make FTX look like child's play." Matt teaches at Harvard Business School – Kim Kardashian made a news making appearance in his class—and has been the CEO whisperer to many iconic brands like Magnolia Bakery and Momofuku. Matt warns that even though the federal government has saved depositors, the tech and startup industry in the United States is going to experience massive disruption due to the collapse of Silicon Valley Bank. Why? SVB extended tens of billions of dollars of lines of credit to startups, using illiquid – and in many cases, underwater – equity as collateral. SBV also handled the personal banking for thousands of entrepreneurs. Those credit lines dried up overnight and the big banks are going to deem that business too risky. That means the cash runway that many tech companies were counting on was just drastically shortened at a time when the fundraising market is closed. As a result, expect massive layoffs and closures in the coming months. In Matt's new book, Burn the Boats, he offers many case studies on how companies and individuals can manage through unexpected crisis.