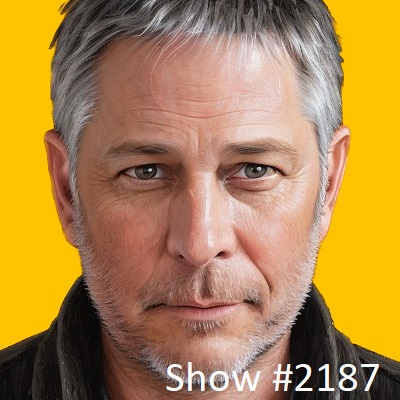 15 Mar

March 15, 2023 – Innovating Innovation Mike Stemple and Family Planning Wendy Sage-Hayward



Mike Stemple – Innovation Expert and Author of Innovating Innovation!: Why Corporate Innovation Struggles in the Age of the Entrepreneur
The first thing I do is control my environment. The environment that we
come up with ideas in is scientifically proven to matter. If you are near a
body of water, you will be more innovative. If you take your shoes off and
your feet are more connected to the earth, you become more creative. If
you smell smells from your childhood that remind you of your childhood
mindset, like play dough, it helps you be more creative.
Mike Stemple has built 20+ startups, is an expert at ideation, innovation, startup psychology, and brand creation. His most notable company exits include SkinIt (sold in 2007), Original Wraps (bought by 3M), Odojo (bought by SafetyWeb), and nReach (bought by SmartServ). Mike lives in San Diego, is a mentor at Techstars, an ex-sponsored athlete (ultra-runner), a semi-famous sports artist, and a proud veteran of the US Army (combat medic).



Wendy Sage-Hayward – Senior Consultant at the Family Business Consulting Group and Author of Own It!: How to Develop a Family Enterprise Owner's Mindset at Every Age (A Family Business Publication)
Instead of being a family business, like the first generation is, often
by the 3rd or 4th generation do you have a business family. You may
not be anchored around the original business, it has grown to have
peripheral businesses like real estate and heirloom assets.
Wendy is a senior consultant at the Family Business Consulting Group, working closely with business leaders, family firms and boards. She brings deep knowledge and perspective to global clients across sectors, facilitating meaningful conversations with multi-generational families on governance, firm continuity, leadership, next generation preparation and conflict resolution. She is especially adept at establishing integrated governance structures for the family, business and ownership, to promote alignment, communication and harmony within and across these constituencies. She is a partner and board director of a U.S. family firm more than 130 years old, helping to lead approximately 50 cousin partners from the third through sixth generations. Her background and experience with her own family enterprise motivated Wendy to dedicate her career to the needs of family enterprises as a consultant, educator, author and adjudicator. As an educator, Wendy is an adjunct professor at the University of British Columbia's Sauder School of Business, where she leads programs for business families and their advisors in the Business Families Centre. Previously, she taught board dynamics in the Director's Education Program for the Institute of Corporate Directors at the University of Toronto's Rotman School of Management. Wendy is co-author of the book Human Resources in Family Business: Maximizing the Power of Your People, a definitive work on family firm HR strategies and tactics. A sought-after speaker, she has presented on a range of family business topics at North American conferences including the CAFÉ Symposium, Transitions East, Business Transitions Forum, and the Canadian Bar Association of BC. Wendy is a member of the Family Enterprise Xchange Foundation's Leadership Council, which is focused on four key areas: Learning and Development, Family Enterprise Research, Global Family Enterprise Community and Global Advisor Community. She's also a Lead Instructor and Adjudicator for the Family Enterprise Xchange's Advisor program, a role that ensures she brings a sense of objectivity and fairness to tricky issues at the intersection of family and business.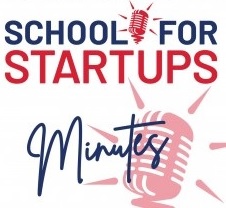 SFS Minute 134: Every Family Needs One