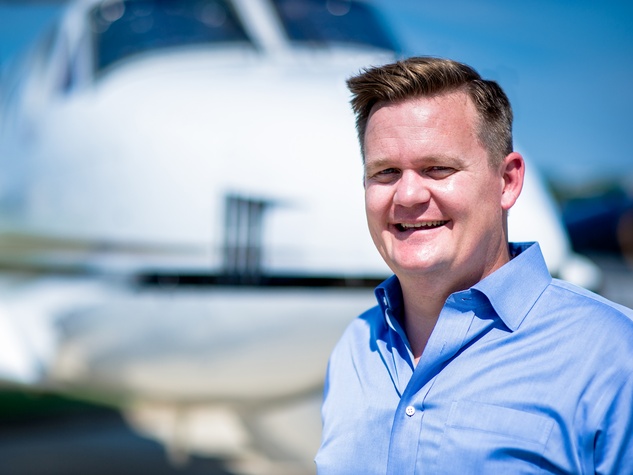 09 May

May 9, 2022 – Netflix of Air Travel Nick Kennedy and Recruiting Outsourcing James Mackey



Nick Kennedy – Founder of RISE Airline and Author of The Good Entrepreneur: An Insider's Guide to Building a Principled Business and a Powerful Personal Legacy
Everything we have that is good, from toilets to Teslas, came
because an entrepreneur took a risk to create something better.
Nick Kennedy is a serial entrepreneur and an executive life coach with over 20 years of experience building successful ventures. After accumulating over two million airline miles traveling for work while losing hours of productivity and family time, Nick founded RISE in 2014. A private airline, RISE created a two-sided marketplace that connected busy business executives with private plane operators to redefine travel in order to regain control of wasted time. By its acquisition by Surf Air in 2017, RISE had served thousands of travelers with private flying services. Prior to RISE, Nick began his career as a business development manager for EDS. He then went on to build multiple health care–centered businesses, including Galvanon (acquired by NCR), Global Health Grid, and eviti, Inc. (both acquired by NantHealth, Inc.). Now as a coach with over four thousand hours of experience for high-powered executives, he helps stuck executives become fully integrated spouses, parents, and businesspeople. Nick was named a 2017 EY Entrepreneur of the Year, awarded Dallas Business Journal's 40 Under 40 and serves as a Capital Factory mentor and on the boards of several companies. He has been featured in NY Times, The Wall Street Journal, D Magazine, Texas Monthly, Dallas News, and the Dallas Business Journal.



James Mackey – CEO of SecureVision
If you are going to be a successful entrepreneur, you are going
to fail a lot. Your recipe has to be massive action and iteration
over a long period of time equals success.
James Mackey is the CEO of SecureVision. Since 2015, SecureVision has partnered with over 140 VC-backed tech companies, ranging from growth-stage to enterprise clients to recruit talent in every department. James is passionate about building talent acquisition solutions that align with real business outcomes and ending a seemingly endless cycle of frustration that most leaders experience with hiring. James led SecureVision to be the number 1 rated RPO staffing and recruiting agency on G2! SecureVision embeds experienced recruiters directly into an existing talent acquisition team (RPO) to turbocharge results and achieve hiring goals faster. SecureVision recruits talent for every department: product, engineering, ops, sales, marketing, finance, etc. A few clients include: Affirm, WeWork, GrubHub, MuleSoft, Smartsheet, Campaign Monitor, ThoughtSpot, SimilarWeb, App Annie, and many others.