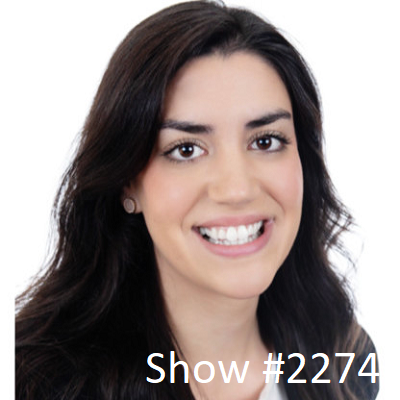 11 Sep

September 11, 2023 – Recruit Me App Catarina Matias and Headless Storyblok Dominik Angerer



Catarina Matias – Founder of The Bite Company and The Recruit Me App
The stigma we are trying to change is when you hire an individual
and focus too much on where they used to work and their experience.
Companies forget that just because they did the same type of job somewhere
else the applicant's culture, mindset and decision making process could
be drastically different from your own. You could be hiring a cancer into your organization.
Catarina Matias is the Founder of The Bite Company and The Recruit Me App. Having recently departed from the hospitality industry due to COVID-19, where she spent many years and was chosen as Hotel Management's 30 Under 30 top rising stars in the hotel industry, Catarina started a health-focused snack delivery business. After being met with the challenges of not only retaining employees but also finding employees who would be a good fit, she wished there was a recruiting tool that followed the path of the dating apps where she could search for an employee who would be a fit. This motivated her to develop an app that allows individuals looking for work to make profiles that show their true personalities, and allow employers to come to them. This allows employers to find better-suited employees, and employees to find work cultures they better align with. Catarina Matias' expertise comes from her tenure in the hospitality industry. Her tenure with the hospitality industry started with Hershey Entertainment, and most recently continued with Hotels Unlimited. She oversaw daily operations for each of the hotels in their portfolio, including a combination of full and select service properties with brands such as Marriott, Hilton, and IHG. Additionally, she was responsible for the devising of new business strategies, including recruitment, hiring, training, mentoring, and development of all property-level management personnel, and was involved in corporate compliance and budgetary reviews. A respected voice in the hospitality industry, Catarina exudes all the qualities of a polished professional. Catarina is also the host of the Recruit Me podcast where she interviews industry leaders around successful practices related to recruitment, hiring, HR, and landing employment. Topics Catarina is prepared to speak on (however she can speak on whatever you would like): Recruit, Retain, Release – The necessary steps to recruit the right people, retain them, and potentially lose them. How to Recruit Yourself Learn the Power of Hospitality – How incorporating hospitality principles into any business culture will improve morale, retention, and profits. Motivating yourself in order to motivate your employees Why old ways of doing things won't always work Keeping up with the employees and what they want without having to ask them More About Catrrina Matias Featured in Yahoo Finance, The Chicago Journal Chosen as one of Hotel Management's 30 Under 30 top rising stars in the hotel industry in 2019.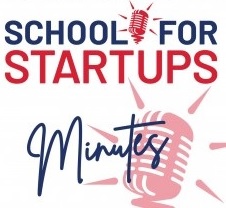 SFS Minute 258: Ideas from Need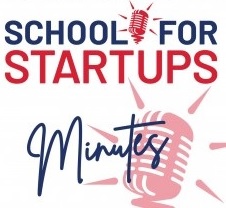 SFS Minute 260: Surround Yourself with……




Dominik Angerer – Co-Founder and CEO of Storyblok
Usually, content management solutions come with display layouts, how the
website looks or how the app will look. In headless content, we get rid of the
visualization part and we are left with just data. We are cutting off the head
of the content management solution.
Dominik Angerer is the Co-Founder and CEO of Storyblok. He's also a web performance specialist and has previously worked for big agencies as a full-stack developer before founding Storyblok in 2017. He is also an active contributor to the open-source community and one of the organizers of Stahlstadt.js. After spending 7 years in the digital agency area as either a consultant or software developer I'm now in the lucky position to call myself CEO of one of the fastest-growing software companies of Austria. With Storyblok we were able to build a content management system that developers actually like and also marketers enjoy using. Dominik Angerer has been grappling with the challenges posed by Content Management Systems (CMSs) in agencies since the inception of the Web and digital projects. Virtually every project entails the need to manage some form of content, ranging from a handful of labels used in an application's menu to buttons requiring translation, or even comprehensive digital commerce ventures featuring storytelling components and long-form article formats. It was with the advent of Storyblok that Dominik and his team triumphed over these struggles within their agency. In 2017, they made the pivotal decision to extend this solution to developers, marketers, and authors worldwide. From 2017 until the close of 2019, Dominik and a colleague focused solely on the product aspect of Storyblok. Subsequently, they opted to secure a Seed round of $2.5M to drive the company's growth forward. Relocating to London to take part in the @FoundersFactory acceleration program, they have received ongoing support. By 2020, the team had expanded by a factor of ten. As of 2021, they had reached a stage where they were providing support for 90,000 projects on a global scale, catering to businesses of all sizes. This encompasses rapidly expanding digital commerce endeavors like Stronger, HappySocks, or Marc O'Polo, as well as established financial services such as PAYONE and Unzer. To further bolster their growth, an additional $8.5M in funding was secured. In 2022, Storyblok saw another significant funding round of $47M, propelling the company's expansion to a team of 230 individuals spanning 44 different countries, with 140,000 active projects distributed across 130 nations. Storyblok, under Dominik's leadership, stands as a headless CMS, empowering developers and marketers to deliver robust content experiences across any digital platform, one block at a time. Developers have the capability to create flexible components, each independently managed by content teams through a visual editor and customizable workflow. The content, once published, is accessible through an API, ensuring that alterations are reflected universally: on websites, mobile platforms, IoT devices, AR/VR environments, and beyond. Esteemed brands such as Marc O'Polo, PAYONE, and UPC turn to Storyblok to effectively manage and disseminate their content worldwide.