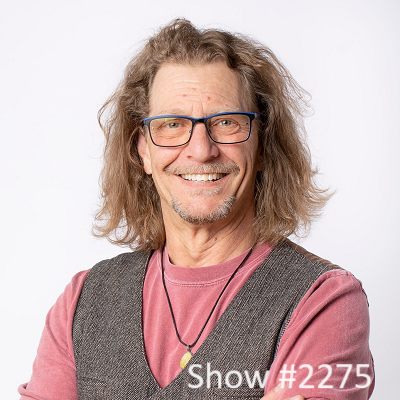 13 Sep

September 13, 2023 – Organic (Food) Marketing Steven Hoffman and Swag Selling Thru Bar Tips Neil Rogers



Steven Hoffman – President and Founder at Compass Natural Marketing
Most cattle are raised in feed lots. It's not the cow, it's the how. When they
talk about animal agriculture emitting a lot of methane gas, grass fed beef
has a bacteria that lives in the gas that eats cow burps! The methane never
gets released. Put them in cement floor feed lots while eating GMO corn,
which cows were never meant to eat, and you get greenhouse gas emissions!
Steven Hoffman is President and Founder of Compass Natural, a Boulder, Colo.-based PR and marketing agency dedicated to serving businesses and brands in the natural and organic products industry. With a deep commitment to natural health and the environment, Steven Hoffman has dedicated his career to natural, organic, and eco-friendly products, socially responsible businesses, and building mission-based brands. Steve serves as Founder and Managing Director of Compass Natural, a full-service public relations, marketing, brand communications, and strategic business development agency specializing in the $300-billion LOHAS – or Lifestyles of Health and Sustainability – market. He is Co-founder of LOHAS Journal and the LOHAS Forum sustainable business conference, and former Education Director for Natural Products Expo East and West, the world's largest natural and organic products trade expositions. Steve also served as Editorial Director of New Hope Network's highly respected natural products trade publishing division, including the Natural Foods Merchandiser magazine. Hoffman also served as National Marketing Director and Rocky Mountain Regional Sales Manager for Arrowhead Mills, now a leading division of the Hain-Celestial Group. As Managing Director of The Organic Center, a nationally recognized nonprofit organization, Hoffman helped advance scientific research and education behind the benefits of organic food and farming. As an Agricultural Extension Agent in the mid-1980s for Penn State University, he served as a Director of Philadelphia's Urban Gardening Program, where he helped establish more than 125 food gardens in low-income Hispanic neighborhoods in the city over a 3-year period. He received a M.S. in Agriculture from Pennsylvania State University. Hoffman is a returned Peace Corps Volunteer, having served in agriculture and education in Honduras and Costa Rica in Central America. In addition to English, Hoffman speaks Spanish and French. A singer-songwriter and performing musician, too, Hoffman lives in beautiful Boulder County, CO, where he enjoys access to his beloved adopted Colorado and the Rocky Mountain West!





Neil Rogers – Owner of Rogers Marketing and Author of Bar Tips 
For over three decades, Neil Rogers has built a successful career in sales and marketing, working with clients in a wide range of verticals, including pharmaceutical, biomedical, manufacturing, logistics, financial services, and government defense contractors. He is the Owner and VP of Marketing & Sales at Rogers Marketing, winner of several Million Dollar Sales awards, the Velocity Award for growth, and Heavy Hitter Awards for large accounts. Neil and his wife Lori are the creators/owners of the Positive Activity 11-Step Process, using scientifically proven activities to increase the quality of life and business through creativity, optimism, and positivity. The two entrepreneurs started the non-profit PASE (Parents Assisting Special Educators) and PASE After 21 for special needs adults. Bar Tips is his first published book, drawing on the lessons learned during his years as a bartender that Neil has applied for success in sales.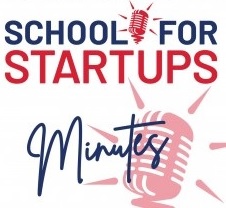 SFS Minute 257: Bartending and Biz