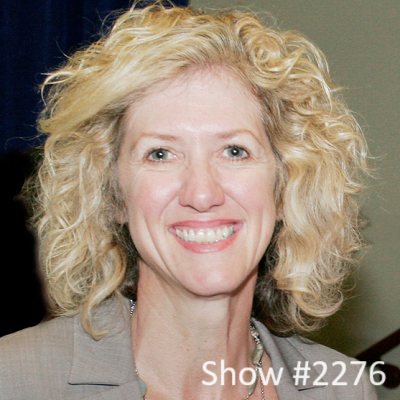 14 Sep

September 14, 2023 – Insurancy André Disselkamp, Quest for Durability Jerry Creighton and Levees.org Sandy Rosenthal



André Disselkamp – Co-Founder of Insurancy
We were lucky that we could start our business part time. We still
had stable income and we did not start with investors.
André Disselkamp is the Co-Founder of Insurancy, an InsureTech from Germany focused on managing Business Insurance & Corporate Pensions for Startups fully digitally. It is a corporate insurance service for start-ups and digital companies with a key competence in digital processing and sustainability. He is an advanced training expert for company pension schemes as well as a financial investment broker.





Jerry Creighton – President & CEO of Th Creighton Group and Author of The Quest For Durability-The Business Puzzle Method
You need to have part of your business always in a startup mode. Startup
is not just something That is one time and then goes away.
Jerry Creighton is the President & CEO of Th Creighton Group and Author of The Quest For Durability-The Business Puzzle Method. Jerry Creighton has extensive corporate experience followed by over 10 years running a 90-company accelerator/commercialization center for the New Jersey Institute of Technology. Jerry Creighton, Sr. MBA (an award winning entrepreneur, business development coach, and author) combining his hands-on skills and the experiences learned from years as an army officer, an executive at major international corporations, a business owner, an adjunct professor, an angel investor and the former Executive Director of the iconic Enterprise Development Center (EDC) – (renamed VentureLink) at New Jersey Institute of Technology (NJIT)…arguably one of the most successful combined domestic USA and international business development centers of this type.






Sandy Rosenthal – Founder & President of Non-profit Levees.org
To get the attention of the media, ask a reasonable question,
make a valid point and back it up with data.
Sandy Rosenthal is the Founder of Non-profit Levees.org. After Hurricane Katrina and the federal levee failures in New Orleans, Sandy Rosenthal founded the non-profit Levees.org with 25,000 supporters nationwide. Her book––Words Whispered in Water––is about how she led an investigative team to expose the culprit in the levee breach disaster––the Army Corps of Engineers––and how the agency spent millions covering up its mistakes. Rosenthal is an advocate for the 62% of the American population living by levees. Sandy hosts a weekly podcast called Beat the Big Guys where she coaches her national audience on how to take on the big guys in their own communities. Rosenthal plays tennis six days a week, practices yoga, teaches her dogs silly tricks, and spends time every month with her two grandchildren in San Francisco. The Tulane University A. B. Freeman School of Business honored Sandy Rosenthal as the Tulane Outstanding Social Entrepreneur of the Year for 2018. In 2016, Rosenthal was awarded the Pioneer of Purpose Award from Dillard University. In 2015, she received the Diana Lewis Citizen Participation Award from the Committee for a Better New Orleans, the Heroes of the Recovery Award by New Orleans Magazine and also the Partner in Justice Award by AVODAH. In 2012, she was recognized as a "Most Influential Woman" by Mount Holyoke College, and was named "Outstanding Citizen Diplomat" by the New Orleans Citizen Diplomacy Council. That same year she was also named as a "Role Model" by the Young Leadership Council and was honored as a "First Responder, Post Katrina" by the Southern Dominican Province. She has received the "Award of Merit" from the Citizens and Victims against Crime, Inc. (2009), the "Service Above Self" by The Rotary Club of New Orleans (2009), and the "Alumnae Loyalty Award" from Mount Holyoke College (2009). In 2008, she was inducted, along with real estate broker Kitty DeGree of West Monroe, into the Hall of Fame of the Louisiana Center for Women and Government at Nicholls State University in Thibodaux. In 2006 she was one of the "Women of the Year" honored by City Business.