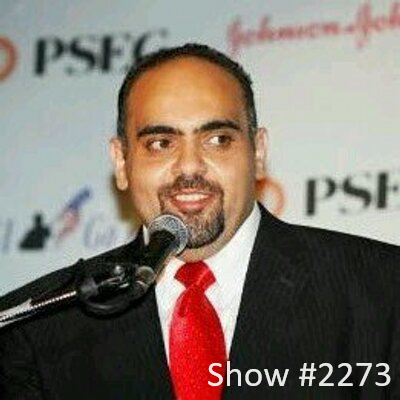 08 Sep

September 8, 2023 – JobPaths Jack Fanous and Exit Path Touraj Parang



Jack Fanous – Co-founder and CEO of JobPaths
Americans donate $484 billion annually. Of that, $11 billion goes to
transaction fees. Our model covers the transaction fees for our
nonprofit clients.
Jack Fanous is the co-founder and CEO of JobPaths, a SaaS Enabled Marketplace (SEM) that fulfills the original goals of the internet community by bringing people together with those who can help them along their journey. JobPaths is designed as an immersive network to bring people together to support one another through sharing employment opportunities, resources, training, and guidance. At the core of the company is the network of platforms JobPaths has established that include nonprofit, governmental, and corporate partners who license the software in order to support their clients. Within each of these licensed platforms lives JobPaths intelligent systems and easy-to-use software that connect Diversity, Equity, and Inclusion (DE&I) users to job openings, resources, career and life trainings, and mentorship opportunities. Jack developed his company based on his years of nonprofit experience as CEO and co-founder of GI Go Fund. Started in 2006 after the death of a childhood friend Lt. Seth Dvorin, GI Go Fund provides military veterans across the country with job training and employment opportunities, as well as access to healthcare, benefits assistance, and connections to housing. The organization has recently expanded its efforts to support all populations within the DE&I community. Through his work at GI Go Fund, Jack discovered the shortcomings in veteran hiring and decided to act. He testified before the United States Senate Veterans Affairs Committee regarding veteran issues in 2008, and serves as the co-chair of the VA's Community Veterans Engagement Board (CVEB) Newark, NJ chapter, as well as a board member of Habitat for Humanity NJ. Moreover, under his leadership, JobPaths was recognized in 2017 with the Employment and Training Award by the American Legion.





Touraj Parang – President, COO, and Board Member of Serve Robotics and the Author of the Book Exit Path: How to Win the Startup End  
When a company acquires another, usually there is a pre-existing relationship.
Touraj Parang is the President, COO, and Board Member of Serve Robotics and the Author of the Book Exit Path: How to Win the Startup End. Touraj is a veteran Silicon Valley dealmaker. He is a seasoned entrepreneur, investor, advisor, and M&A expert who has sat in almost every seat around the table structuring and negotiating strategic transactions since late 1990's, including as a corporate attorney at legal powerhouses WSGR and O'Melveny & Myers. He has been a founder, executive, and trusted advisor to several fast-growing technology startups with exits to LinkedIn, Instacart, Vistaprint, Postmates, and Amplitude among others. He has also spent nearly a decade on the acquirer side of M&A deals as a corporate development executive at Webs and GoDaddy. Exit Path draws on Touraj's decades-long unique experience involving hundreds of M&A transactions, strategic partnerships, and venture capital investments totaling billions of dollars in aggregate value. He is currently the President and Chief Operating Officer at Serve Robotics, which he helped spin out of Uber, and an Operating Advisor at Pear VC, an early-stage venture capital firm, where he enjoys collaborating with and providing strategic guidance to mission-driven entrepreneurs. He earned his JD from the Yale Law School and his AB in Philosophy and Economics from Stanford University.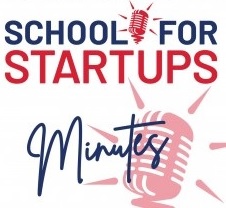 SFS Minute 256: Exit Path