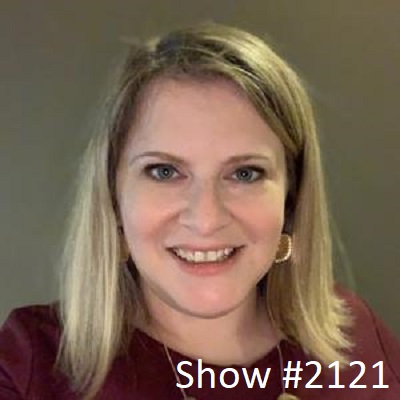 15 Nov

November 15, 2022 – Gusher's Chris Joyce, Radically Human AI H. James Wilson and IBM Apprentices Kelli Jordan



Chris Joyce – Founder & CEO at Gusher
I believe fundamentally every business should be bootstrapped
at that stage. Because it results in a fundamentally better product,
a better company, because instead of throwing money at the issue,
you are throwing your resourcefulness at the issue. You use your
brain in a different way.
Chris Joyce is founder of 24 companies in high tech, consumer goods, health, and manufacturing. His products have been sold in more than 11,000 stores in 23 countries. He has users of my tech products in 148 countries across the globe. His newest venture is Gusher. Gusher is the simple, quick, and easy way to create and build a startup. Without the need for investors. Without the need for capital. How? Gusher helps Entrepreneurs create and launch startups using performance based equity. Everything from technology, media, and health to design, finance, and gaming.



H. James Wilson – Global Managing Director of Thought Leadership & Technology Research at Accenture and Author of Radically Human: How New Technology Is Transforming Business and Shaping Our Future
What we are seeing these days really is an evolution in artificial
intelligence. We are seeing that these machines are learning to
adapt to us, they are becoming more natural, it's easier to
communicate and interact with them.
James (Jim) Wilson is Global Managing Director of Thought Leadership & Technology Research at Accenture, where he leads research programs on the impact of technology on work, innovation, and business performance. He is the coauthor of Human + Machine (HBR Press) and the author or contributing author of numerous books and articles on the impact of technology on work and society. Wilson is a frequent keynote speaker and recognized by Codex as one of the top 50 innovators in the world. Jim discusses why companies are taking a human-centric approach to using technologies to innovate, grow and transform their businesses. He will also explain how businesses can navigate a complex, yet exciting, future while building more human-centered, trust-based and sustainable enterprises.



Kelli Jordan – Director, Career, Skills, and Performance at IBM
IBM's apprenticeship program started five years ago as a
new way to bring in candidates who maybe didn't necessarily
have a traditional 4 year degree. Apprentices earn
while you learn. It's an opportunity to come in and build
skills on the job and get paid a competitive salary.
IBM established an Apprenticeship Program five years ago this month. The program provides an entry point into IBM for candidates with relevant skills who may not have a traditional four-year degree – this skills-first approach is part of the IBM "New Collar" initiative. The program is registered with the U.S. Department of Labor and allows apprentices to earn a paycheck while they build skills for various strategic roles. IBM believes that apprenticeships can help close the opportunity gap as well as narrow the skills gap in IT. To promote this approach, IBM is investing $250 million in apprenticeships and similar New Collar programs by 2025. Kelli Jordan, Director for IBM Career, Skills, and Performance, is responsible for the vision, strategy, and execution of enterprise talent lifecycle programs at IBM, focused on helping IBMers build skills, progress their careers, and perform at their best. She is focused on creating a culture of growth and feedback, supporting IBMers with signature career experiences and new digital platforms that help to realize IBM's value proposition. She also leads IBM's approach to skills-based hiring, and oversees IBM's New Collar initiatives, which includes their industry-leading technology apprenticeship program. Kelli joined IBM in 2002 and has had numerous roles focused on talent development. Prior to her current role, she was focused on designing signature experiences for early professional hires, including the onboarding and first two years of learning. She also managed various talent programs for IBM's North America consulting team, with a significant focus on diversity, organic growth, and employee engagement.