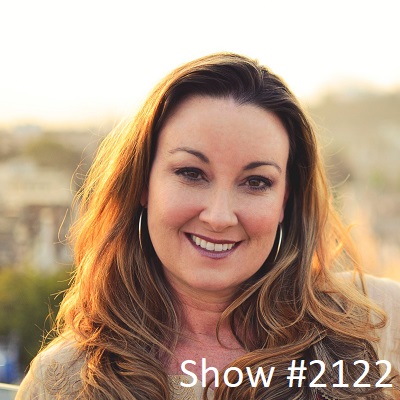 16 Nov

November 16, 2022 – Bio Leather Stephanie Downs and Bio Hacking Dr. Mike Van Thielen



Stephanie Downs – CEO & Co-Founder of Uncaged Innovations
It takes 5,000 liters of water to make one handbag. Our material
will emit 95% less greenhouse gases, it will use 92% less water
and 72% less energy.
Stephanie Downs is a serial entrepreneur offering a broad range of strategic and tactical experience, including extensive work in business development and marketing. In 1999, she founded her first company, MarKomm, one of the first search engine marketing agencies which she operated for 15 years and later sold to a Denver-based VC firm. In 2007, Downs put her business knowledge to "good" use. The success of her marketing agency enabled her to step away from running the day-to-day operations, and she began doing CSR consulting to bridge the gap between animal welfare and global brands. In 2016, she started her first social enterprise, Good Dot, which quickly grew to be the largest plant-based meat company in India. In 2019, Downs turned her focus to advancing the nextgen materials industry to create better alternatives to animal-based materials. She co-founded the Material Innovation Initiative with a colleague from her days in alt-protein, Nicole Rawling, to help build the nextgen materials industry, and she created Uncaged Innovations to develop better leather alternatives. She has been awarded the 40 Under 40 Award in two US states; received the Dewey DoGooder Award from SxSW; and has been a TEDx speaker. Downs brings over 20 years of volunteering to her work. She was a board member at the TMAC shelter in Denver and chaired their annual fundraiser. She participated in spay/neuter clinics with Animal Planet and is Certified Member of the Red Star Rescue Team for the American Humane Association. She has also traveled to over 40 countries and has volunteered in Greece, Brazil, Costa Rica, Malaysia, South Africa, India, and Tobago.



Dr. Mike Van Thielen – Medical Director at ClariGenZ Health
Usually what makes the difference between winning and
losing is the mindset, the focus, being in the zone.
Dr. Mike Van Thielen is the Medical Director at ClariGenZ Health, an innovative medical company with a new pill providing all the benefits of Adderall without any of the harmful side effects. He is also a treating physician for Boston Neuro Pain and Psych Centers, helping tens of thousands of patients with chronic pain and mental health conditions. Dr. Van Thielen is Best-selling author of Access 2 Success, a book focused on optimizing productivity and focus and creating a stress-free life. He is Founder of Health Freedom movement and sought after speaker who has shared the stage with celebrities such as Les Brown, Brian Tracy, and Darren Hardy, owner of Success Magazine. He was Assistant coach and therapist for the Belgian Olympic swim team for the Olympic Games in Atlanta. Dr. Mike himself is an All-American and is a current World Record Holder in swimming. He also holds 28 U.S. National Titles and 2 YMCA National records. He is a proud member of the exclusive WSA – World Sports Alumni.