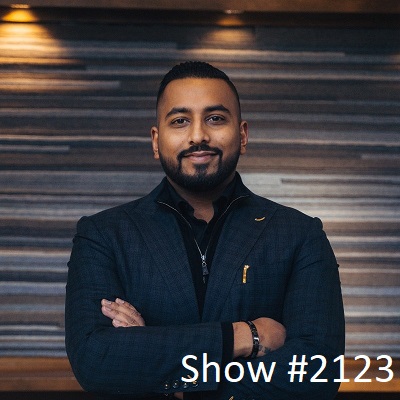 18 Nov

November 18, 2022 – NextGen Properties Jay Dhahan and Founder of Libertas Institute & Author of 37 Books Connor Boyack



Jay Dhahan – CEO of NextGen Properties, Mentor & Speaker, Founder of the NextGen Movement, Inspiring and Empowering Youth to Live Life with Abundance, Freedom, and Wealth
What I started realizing was that these personal things are
usually what is holding us back in our professional and
financial world.
Jay Dhahan is the founder and CEO of NextGen group of companies, a highly innovative consultancy firm consisting of a coaching and mentoring services sector, a large real estate development branch, and a professional sales training agency. As an experienced entrepreneur, real estate developer, and professional development coach, Jay provides the necessary tools, strategies, and support for aspiring entrepreneurs or top-level seeking speakers and trainers to achieve success. Jay is also a neuro-performance coach, mentor, and serial entrepreneur with multiple high-energy companies. Jay fully understands the challenges in creating work-life balance while establishing a tangible direction for your business thriving to 10X its incomes, culture and energy. Jay's coaching practices help make essential and transformative changes in people's lives with the necessary tools, strategies, and support. He specializes in identifying and developing your strengths, while also working on improving the qualities and skills that are preventing you from truly thriving. With a heavy background in psychology, neuro-linguistics, and hypnotherapy, it allows him to take a neuroscientific approach on daily practices, routine building and intellectual strategies that help you understand your full potential and how to implement it in your business.



Connor Boyack – Author of 37 books (4M+ copies sold), public speaker, investor – Founder of Libertas Institute
There was enough interest from the first Tuttle Twins book to
do a second book. We were profitable very soon, even off the
first book, it wasn't a massive audience, but we had only invested
a few $1000 and we were able to sell enough to see a future market.
Connor Boyack is founder and president of Libertas Institute, an award-winning free market think tank. It has an 85% record of success in having policy proposals enacted into law. Named one of Utah's most politically influential people by The Salt Lake Tribune, Connor's leadership has led to changing over 100 laws covering a wide range of areas such as privacy, government transparency, property rights, drug policy, education, personal freedom, and more. A public speaker and author of 37 books which have sold nearly 5 million copies, Connor is best known for The Tuttle Twins children's book series which introduces young readers to the ideas of a free society.