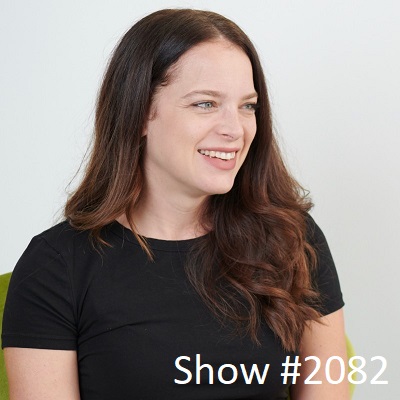 15 Sep

September 15, 2022 – Resolute PR Nicole Morgan and Green Construction Mateo Zimmermann Gonzalez



Nicole Morgan – CEO and Founder of Resolute PR
People want a job where they feel appreciated. Culture is more
important than it has ever been. You need to look at things that
you offer your employees that make it different from anywhere else.
Nicole Morgan is the CEO of Resolute PR, a full-service integrated public relations and marketing agency focused on driving and commanding results. As Resolute PR's CEO, Nicole works to utilize Resolute's people, processes, services, and technology, ensuring quality service to their clients. She is known as an expert at keeping complex projects on task and within budget while clearly communicating her clients' brands, having led several large-scale projects, including events drawing more than 60,000 people, product launches, and rebranding initiatives. With more than 14 years of public relations and marketing experience, Nicole has advised various industries, including social services, healthcare, transportation, retail, technology, and finance. Furthermore, she leverages her experience and skills in public service and marketing in the academe, serving as an Adjunct Professor at Oklahoma State University since 2018. Nicole has earned several awards stemming from her work and community involvement, which include being named as Tulsa Regional Chamber's Young Entrepreneur of the Year, Tulsa 40 from the Tulsa Business & Legal News, Professional of the Year, and Young Professional of the Year from the Public Relations Society of America Tulsa chapter. She received numerous PRSA Silver Link and IABC Bronze Quill awards too. Her efforts have also earned her an Accreditation in Public Relations from the Public Relations Society of America. Her work has been featured in the Washington Post, Baltimore Sun, and the Los Angeles Business Journal. In addition, she publishes a monthly newsletter providing the latest trends in public relations, marketing, and advertising.



Mateo Zimmermann Gonzalez – Investment Manager at CEMEX Ventures on Green Construction Investing
Real estate, building and operations, contribute 40% of
CO2 emissions worldwide.

Construction is a very fragmented industry. In one project,
there could be over 1,000 companies involved.
Mateo Zimmermann Gonzalez is an Investment Manager at CEMEX Ventures with over 15 years of professional experience working with consulting firms, private equity, and industrial companies. Combined with his engineering and management background, Mateo seeks to enhance productivity in the construction industry through innovation and technology. Since joining CEMEX Ventures, Mateo has been an integral component in helping the Corporate Venture Capital become one of the Top 50 Contech investors in the ecosystem. At CEMEX Ventures, they believe in the power of technology and entrepreneurship to disrupt the construction industry. Launched in 2017, CEMEX Ventures focuses investing and incubating sustainable and scalable solutions to address the evolving pain points across the construction industry. As a Venture Architect, Mateo is responsible for the investment in construction technology startups and launching new ventures. Prior to that, he worked at The Boston Consulting Group (BCG) as a Management Consultant from 2013-2017, where he was promoted to Project Leader. Mateo worked previously as a Strategy Advisor at StepOne and as an Investment Analyst in private equity and corporate debt at the Asset Management division of Arcano.