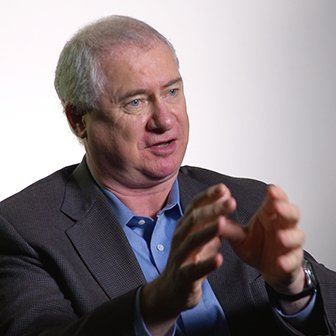 07 Mar

March 7, 2022 – Predictable Success Les McKeown, Building a New Magazine Sandor Jaszberenyi and Leader by Accident Jim Rafferty



Les McKeown – CEO of Predictable Success
To scale a business, the biggest single needed thing is a change
of mindset from thinking like a founder to thinking like a CEO.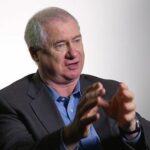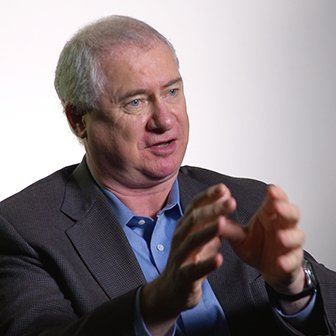 Les McKeown is the President & CEO of Predictable Success. Les has over 25 years of global business experience and is an international best selling author, including starting 42 companies in his own right. He was the founding partner of an incubation consulting company that launched hundreds of businesses with thousands of employees. A native of Ireland, Les was awarded the Samuel Smyth Memorial Prize as a Chartered Accountant (CPA) in the UK and was, at that time, the youngest qualified Chartered Accountant in the UK. After a brief period with Price Waterhouse (now PwC), Les became Ireland's youngest ever accounting firm partner. After a long career in advising individuals and organizations on growth and development, Les started his own training and development business; when he sold his share in that practice to his business partner in 1998, it had grown to a 13-office, worldwide training and consulting business. In 1999, Les relocated to the US, from where he writes, teaches and consults in high-performance organizational development. Les' clients include Harvard University, US Army, Pella, Chiron Corporation, Microsoft, United Technologies, Overture Services (a Yahoo! company), Canadian Defence Department, MI-SWACO, St Vincent Health, Verisign American Express, and many others. Les is an internationally-renowned keynote speaker, with experience speaking to groups at Google, DO Lectures and numerous Fortune 500 companies. He is the author of national best-seller 'Predictable Success: Getting Your Organization on the Growth Track, and Keeping It There.' Les now spends his time consulting, writing, teaching, and speaking. Les has appeared on CNN, ABC, BBC, Inc, Entrepreneur magazine, USA Today and The New York Times.



Sandor Jaszberenyi – Editor in Chief of "The Continental"
The Continental magazine aims to create a create a discussion
between leading intellectuals in America and Central Europe.
The goal of The Continental Literary Magazine is to introduce exceptional Central European literature to American readership. In addition to the English-language writings of the best authors in Central Europe, the quarterly also features the writings of world-famous American writers and literary giants. Sandor Jaszberenyi is author of "The Most Beautiful Night of the Soul: More Stories from the Middle East and Beyond" and "The Devil Is a Black Dog: Stories from the Middle East and Beyond." Sandor is a celebrated author who received Hungary's top literary prize. As a correspondent for European news sites, he has covered conflicts throughout the world, often in the Middle East and his writings have appeared in the Wall Street Journal and The New York Times.



Jim Rafferty – 3 Decade Radio Announcer, Founder of JMRketing and Author of Leader by Accident: Lessons in Leadership, Loss and Life
Ask for all the help you can get,
even if you are not wired that way.
Jim Rafferty is a marketing and communications consultant and Principal of JMRketing, LLC, in Baltimore, Maryland where he resides. A former radio announcer and program director, Jim now puts three decades of marketing experience to work helping businesses communicate better, writing in a conversational and entertaining style. He's also a former Boy Scout leader, the story of which serves as the catalyst for Leader by Accident.