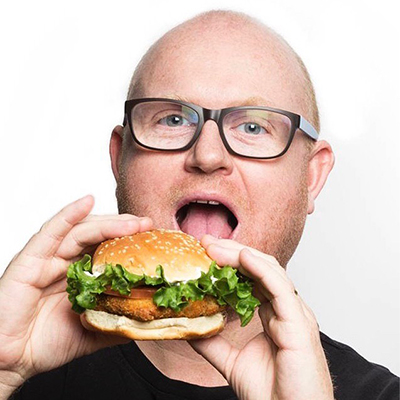 12 Jan

January 13, 2022 – Odd Burger James McInnes and Waymaker Stuart Leo



James McInnes – Co-Founder & CEO at Odd Burger
We believe the future of fast food is delivery and take out.
James McInnes founded Odd Burger in 2014 as a grassroots vegan organization that brought organic fruit and vegetables from local farmers to customers' doorsteps. Over the years they have transformed from a small organization, to a meal kit preparation company, a food truck, a standalone brick and mortar restaurant, to having several locations with a manufacturing center and being the world's first publicly traded company in Canada and the United States. Currently, there are seven locations in Eastern Canada, with two new locations being built in Calgary, AB and New York, NY. Odd Burger plans to open 20 new locations in 2022.




Stuart Leo – Founder & CEO at Waymaker.io
The problem so many organizations have is understanding exactly where they are on the growth curve. Waymaker tells you where you are.
Stuart Leo is an Entrepreneur, Business Founder, CEO, and Podcast Host. Stuart has 15 years of corporate experience with a background in consulting, leadership, management and strategy. An innovator and visionary, he is the founder and CEO of Waymaker.io – an intelligent business management platform that helps leaders build a better business in 30 days. Stuart would like to share the practical advice, strategic tips, and business expertise that have already helped to build remarkable results in many organizations around the world. His personable approach combined with powerful lessons from his business and personal life will inspire and appeal to all listeners who are business owners, whether they have a team of one or one thousand.