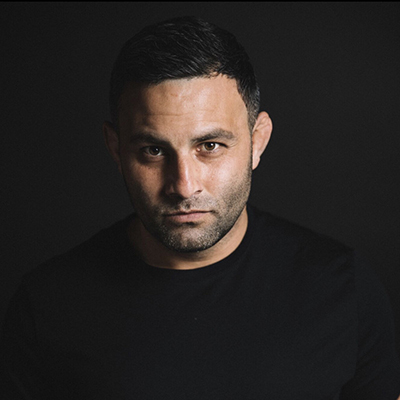 14 Jan

January 14, 2022 – Sold Same Biz 3 Times Steve Marks, Conquer Fear Tareq Azim and Accenture Trend Report Martha Cotton



Steve Marks – Entrepreneur and Author of The Muffin Man Chronicles: Recipes for Entrepreneurial Success
The lessons I have learned the most from are when I made mistakes
and did stupid things. Sometimes the stupid things worked out! And sometimes not.
Steve Marks is an entrepreneur who founded Akron, Ohio's Main Stree Muffins. In his new book, called The Muffin Man Chronicles, Marks walks readers through how to start their own business and make a multi-million dollars exit. He is a two-time winner of the United Small Business Administration's Small Business Person of the Year award and was twice listed on the INC. 500 list for the fastest growing US companies. Whether you are just getting started in business or are a longtime veteran, his story will provide dynamic insights and valuable lessons into the roller-coaster journey of the entrepreneurial world.​



Tareq Azim – Author of Empower: Conquering the Disease of Fear
Fear is the ultimate opportunity. When you fear something, it gives
you the opportunity to dig into something.
Tareq Azim is determined to normalize conversations about mental health by helping people face their fears to reach their life goals. This mission drove his success as a 7 x World Championship attending coach in combat sports, Former Division One Linebacker at Fresno State, and now guides his life as a Silicon Valley Entrepreneur, and Philanthropist. From finding common ground with warlords, introducing the Taliban to change, and working with NFL greats such as Marshawn Lynch, this uplifting and inspirational memoir from coach and personal development expert, Tareq Azim, will help you build a relationship with fear and embrace your own power. A descendant of Afghan nobles, Tareq Azim's family was forced to flee their homeland in 1979. He assimilated in the United States through his love of sports, excelling in wrestling, boxing, and football. In 2004, Azim decided to visit his home country, and upon arriving, he discovered countless children living on the streets, waiting for the inevitable recruitment into terrorist networks and anti-peace militias. Azim's close encounter with the ravages of a war-torn society taught him how pain can generate the most intense forms of fear, anxiety, and depression. He had found his salvation through sports and physical activity, and he knew these children could, too.



Martha Cotton – Managing Director at Accenture Interactive and Global Co-Lead of Fjord, part of Accenture Interactive
People are fundamentally rethinking everything, the relationships
they have with themselves, with others, and with their employers.
Martha is a Managing Director with Accenture and is the global co-lead for Fjord. She has over twenty years of consulting experience, working as an applied ethnographer across multiple industries and collaborating with a range of practitioners including designers, engineers, business analysts, marcomms, and brand strategists. Prior to joining Fjord, she was a partner at gravitytank and led the Design Research practice. She also served as gravitytank's CMO for two years. Past experience also includes leadership roles at HLB, Hall & Partners and Sapient. Martha is on the faculty of Northwestern University's MMM program–the Kellogg School of Management's marquee Design Thinking degree–where she developed and now teaches the Design Research curriculum. A frequent writer and speaker on the intersection of anthropology and business, Martha's article "The Shelf Life of Data" appears in "The Handbook of Anthropology in Business" (LeftCoast Press, 2014. Denny, Sunderland editors). She holds a BA in English from Indiana University and an MA in Performance Studies from Northwestern University. Martha has spent her career studying how everyday people engage with products, services and brands, as well as helping her clients work differently and with a human-centered lens. She has conducted deep ethnographic research around the globe and across every industry you could imagine from Automotive to Zippers and everything in between. As she helps her clients succeed in with their innovation portfolios, much of her work also includes a focus on corporate culture change and helping organizations learn how to get out of their own way so they can be successful in their innovation goals.