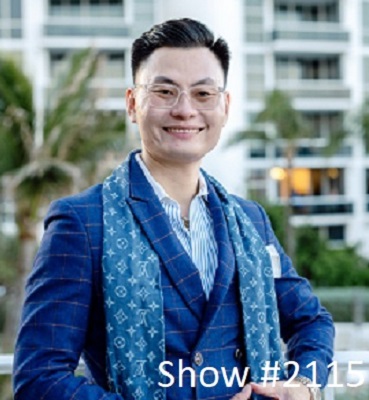 04 Nov

November 4, 2022 – Travel + Leisure #1 Hotel in the World Founder Sarah Dusek and Dr. Chau Ong DrChauBnB



Sarah Dusek – Co-founder & General Partner of Under Canvas
If my career has taught me anything, it's that staying in the
game, keeping your head up and pushing on, being creative
when problems come is the heart of what the journey is all about.
Sarah Dusek is Co-Founder of Under Canvas; the leading US adventure-hospitality company offering luxurious glamping accommodations just minutes from America's most popular and iconic national parks. In 2017, under Sarah's leadership Under Canvas received a spot on the coveted Inc. 5000 list and Sarah was named to the EY Entrepreneurial Winning Women list from Ernst & Young. Under Canvas has set an unprecedented new standard in ecological development while also re-defining experiential hospitality in a meaningful way. Sarah believes passionately in empowering women to reach their full potential and enabling them to grow in their leadership. This commitment extends to her broader mission to help grow scalable, sustainable businesses that have the power to transform communities, cities and nations. 2019 marks the launch of Enygma Ventures, a private investment fund focused on investing in women-led businesses in Southern Africa.



Dr. Chau Ong – Owner and Founder At Dr. Chau Ong lifestyle Entrepreneur and CEO OF Beyond BnB Secret
To start this business cost first month rent plus security
deposit. That is all you need, so it's a lot less than buying.
You can do about 10 homes with arbitrage so you can
make 10 times the cash flow.
Dr. Chau is a speaker, coach, and the Founder of Beyond BnB Secrets. Having moved to America as an immigrant in search of the "American Dream," he thought having a prestigious degree and a good job would bring financial freedom for him and his family. After graduating with a doctorate degree in Pharmacy, he found himself trapped under a mountain of school loans. He realized that he was just a glorified corporate slave without financial freedom. The final straw was that he could not even be with his mom when she was sick because of the lack of flexibility at work. He was determined to fight for his financial freedom no matter what it took. After many failed businesses, he was able to crack the code with Corporate Housing Arbitrage. He was able to retire as a pharmacist in his early thirties by having more than 30 Airbnb and corporate housing rentals, which quadrupled what he used to make as a pharmacist. Aside from the financial freedom it brought him, he now only works a few hours per week!