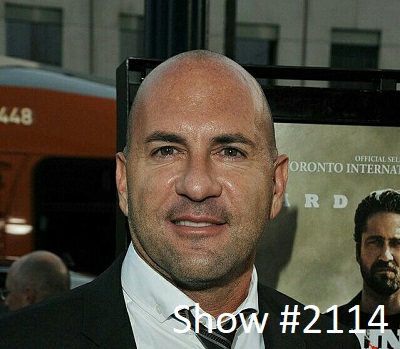 03 Nov

November 3, 2022 – Bulgari Resort Developer Gary Safady and Exercise ROI Jeff Tomaszewski



Gary Safady – Founder of Safady Entertainment and Real estate Developer of the new Bulgari Resort in LA
The biggest entrepreneurial mistake I see is that people
don't take the risk, they don't take the chance. If you don't
try, you are already losing.
Gary Safady started his career working his way through college as a laborer under the Local 802 union. After college, he founded the national real estate firm O&S Holdings, LLC and successfully developed projects (mixed-use, hospitality, etc.) of over 5 million square feet throughout the United States. He has been recognized by national real estate journals and many as an expert in private-public partnerships and creative developments. Mr. Safady decided to sell his real estate portfolio (O&S Holdings) after 25 years and launch Safady, where he has focused on luxury eco-friendly resorts and is currently developing an eco-friendly Bulgari Resort and Estates in Los Angeles. The Bulgari Resort is a luxury branded hotel and residence development, the first of its kind in the market. An avid traveler, Mr. Safady is also expanding internationally with several luxury eco-friendly resorts planned in the near future. Mr. Safady is the founder of Safady Entertainment, which produced faith-based Machine Gun Preacher starring Gerard Butler. In addition, he is a partner and served on the Board of Directors for Virgin Produced, a company of Sir Richard Branson's Virgin Group. Under Virgin's umbrella, over 12 movies, several TV shows, and live music festivals were accomplished. Mr. Safady, of Lebanese origins, is currently developing a 1970's true story based on the book Cobra 405 that tells the story of British SAS agents who heisted the Bank of the Middle East in Beirut, Lebanon. Mr. Safady's passion for entertainment did not stop there; in 2007, he created Monaco Pictures, a luxury movie theatre experience that was sold in 2014 to Cinemark. Over the past several years, he has become an active investor in the sustainable technology sector and digital currencies. His investments include a Direct Carbon Fuel Cell technology, a start-up, a sustainable fertilizer company derived from ocean water, sustainable forestry products, and Axitan, which uses microalgae and produces edible vaccines and peptides for the animal health industry. Mr. Safady holds a B.A. in Business Finance from Loyola Marymount University. He is also a member of the Producers Guild of America, a frequent guest speaker on creative sustainability measures at universities and conferences worldwide, and a frequent speaker at International Shopping Center Conventions.



Jeff Tomaszewski – Founder of MaxStrength Fitness – Franchises Coming!
What is the least amount of time I can spend in the gym and
get the biggest bang for the buck? Or your highest ROI. I don't
want to be spending hours in the gym. All the research shows
the sole determining factor in changing the body is the
intensity of the exercise.
Jeff Tomaszewski is a speaker, exercise specialist, and founder of MaxStrength Fitness. As a certified athletic trainer and strength and conditioning specialist, he's been testing and refining the most efficient, effective, and safe way to exercise that yields the biggest ROI on our time with regard to our health and fitness. He spent the last 17 years asking the question: "What's the least amount of time I can spend exercising and still achieve amazing results?" As a certified athletic trainer and strength and conditioning specialist, He's been testing and refining the most efficient, effective, and safe way to exercise that yields me and my clients the biggest ROI on our time with regard to our health and fitness. I have discovered that it is the quality, more importantly, the intensity of the time spent exercising rather than the quantity of the time that truly produces results – the end result was the creation of a very special program that has helped hundreds of greater Cleveland high achievers transform their lives with. At MaxStrength Fitness our program is therapy and clinical focused using an application of exercise principles just like doctors, physical therapists, and top athletes. We have locations in Willoughby and Westlake, Ohio and believe in delivering a world-class experience that is unlike any other in the industry. We take great pride in our relationships with our clients and you'll know you're working with professionals by our business attire! We respect your time, we are results driven, and we are meticulous in our client's performance. Our training methodology has been featured on CNN, ESPN Radio, NPR, and Vogue, to name a few. He understands that career-driven professionals do not have a lot of time to work out but that health is a key ingredient in success. As a result, he specializes in working with men and women over 50 who have built their wealth, but have let their health suffer and want to live life without aches and pains and without wasting hours in the gym. At MaxStrength Fitness, Jeff's expertly guided workouts transform lives in only 20 minutes, twice a week, without breaking a sweat.